All-white Orca spotted near Russia
Wednesday, 2 May 2012 8:26 AM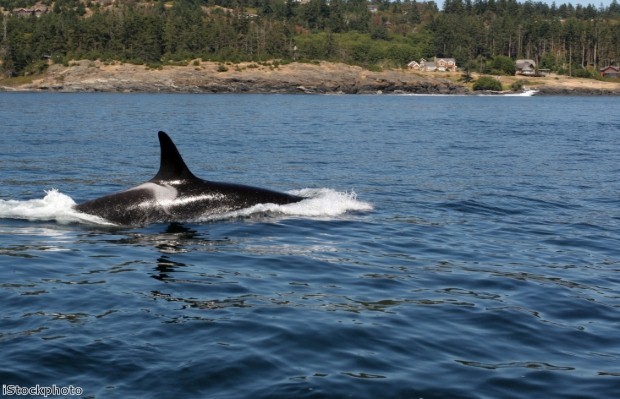 Russian scientists have spotted an all-white Orca near the Commander Islands in Russia – and nicknamed it 'iceberg'.
Believed to be the first known albino whale, Iceberg's two metre dorsal fin was spotted breaking the surface by a team of scientists studying acoustic and social complexity in local whale and dolphin populations.
The area around the Commander Islands is Russia's largest marine reserve and home to numerous species of dolphin, whale and porpoise.
Iceberg is part of a pod of 12 whales, but in the whole region there are estimated to be around 61 pods in total – making it a fantastic place for whale watching.
Scientists believe that the area should form part of a network of reserves to protect the unique marine life, which is being threatened by overfishing.
Wildlife specialist Naturetrek runs a 16-day tour to Kamchatka which visits the Commander Islands. The vessel used is the the 'Spirit of Enderby', a comfortable expedition ship that carries a maximum of just 48 passengers and is fully equipped with inflatable Zodiac boats that take participants nearer to the shore, plus a highly skilled crew.
The tour next departs in 2013; dates are TBC, but prices are from £7,595 pp with all flights (London), all transport, all meals, twin-bedded cabin accommodation during the 12-night voyage and all guiding.
Follow us @Travelbite