What to see and do in cultural Cairns
Wednesday, 9 May 2012 12:02 PM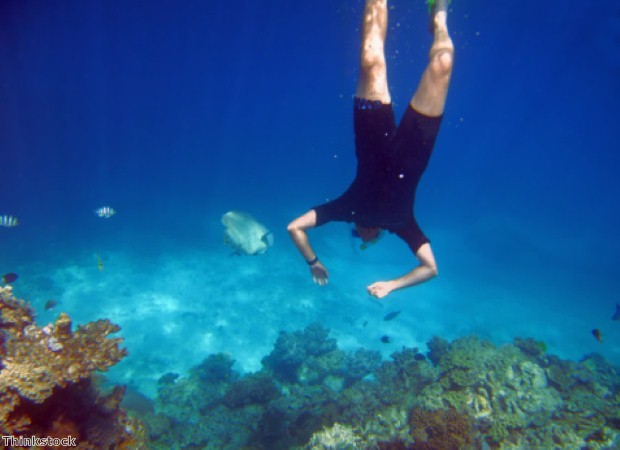 ---
The Queensland city of Cairns is a beautiful settlement in close proximity to natural spectacles, art galleries, museums and exhibitions relating to the history of indigenous Australians. Book flights to the settlement and you'll be able to experience beautiful surroundings, as well as learn more about the area's heritage.
You might think flying to Australia will be too expensive, especially if you're sticking to a tight budget, but it's possible to find some great deals. Whether you book well in advance or fly last minute, browse online deals to find cheap flights to Cairns.
Once you've organised how you will travel to and from the destination, give some thought to what you want to do while you're there. To take in Cairns' best bits, read on to discover some of its most well-known attractions.
Art galleries
Fans of art will be in their element in Cairns, which is home to some great galleries. Call in at the Ancient Earth Indigenous Art Gallery, the Cairns Regional Gallery and the Original Dreamtime Gallery, as well as the centre displaying works by Australian landscape photographer Peter Lik. As you make your way around, look out for local artworks, which adorn diesel tanks on Collins Avenue.
If you're visiting during August, you might want to make sure your trip coincides with the Cairns Indigenous Art Fair. The event, which is held on the Cairns Cruise Liner Terminal waterfront, brings together works from more than 300 artists, many of whom give talks about the images or sculptures they have produced. Music and dance accompanies the art fair, and children's activities are organised to keep little ones busy.
Markets
Whether you want to pick up souvenirs for loved ones back home, or sample local delicacies, you should certainly head to the markets in Cairns. Visit the night bazaars to browse handmade arts and crafts, as well as traditional food, or call in at the Esplanade markets close to the lagoon on a Saturday if you want to buy some jewellery, leather goods or pottery, or enjoy a massage at one of the stands.
Amazing nature
Cairns boasts some wonderful natural sights you won't want to miss, including the Great Barrier Reef and Barron Gorge National Park. Diving fans will want to strap on their gear and head underwater to explore the former, which is the world's largest coral reef system. The world beneath the waves is home to more than 6,600 species of flora and fauna, of which around 1,500 are types of fish and 400 are varieties of coral. Snorkelling and scuba diving are popular pastimes here, but if you want to stay dry you can always take a ride out to sea in a glass-bottomed boat.
During your getaway, you should also make some time to visit natural areas like the Daintree rainforests and the tropical Atherton Tablelands. Take a scenic ride on the Skyrail Cableway and stop at the stations in the rainforest to walk along boards and take a look at the informative signs. You can take the Skyrail to the village of Kuranda and return via a scenic railway journey through Barron Gorge that will take you past a range of historic locations.
Beaches
Spending some time on the sand is a priority for many holidaymakers, and Cairns has a wide range of fantastic beaches to visit. Head to Kewarra Beach to enjoy a picnic at a secluded spot, take the family to the friendly locations of Yorkey's Knob or Trinity Beach, or call in at Holloways Beach to get active. The latter is a great place to have a go at sailing or canoeing, as well as cast a line if you're an angling aficionado.
Museums
There are plenty of museums to visit in Cairns, the largest of which is the Cairns Museum, which you can find in the School of Arts building. The displays housed here include collections relating to local history, as well as Aboriginal culture. Another great spot to visit is the Shipwreck Museum, where you can find out more about the Great Barrier Reef and early explorations of the natural phenomenon.
A must-visit during your getaway is Tjapukai Aboriginal Cultural Park, where you can watch theatrical performances and have a go at interactive activities as you learn all about the People of the Rainforest.