Natural highlights in Kent
Friday, 6 December 2013 11:38 AM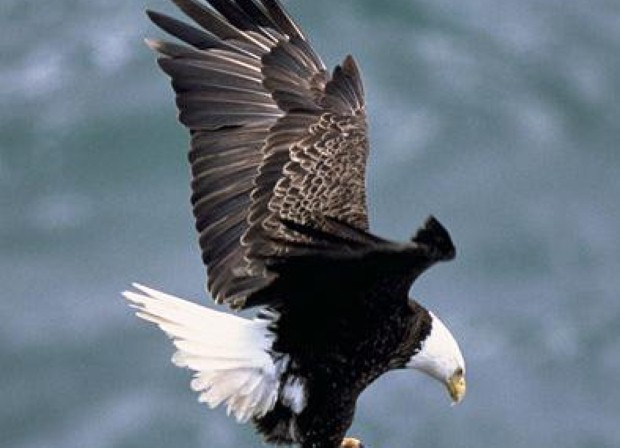 ---
When most people think of the south-east of England, they tend to imagine London and nothing else, although the truth is that there's far more to discover in this region of the country than just the capital. Known as the Garden of England, Kent is a wonderful place to explore if nature is your thing, with a wealth of national parks and wildlife centres waiting to be discovered.
Sitting just outside the M25, Kent is easily reachable from central London yet feels a million miles away, and is something of a rural paradise. Charming old towns like Royal Tunbridge Wells and Sevenoaks give the region its distinctive village-like character, although the vast expanses of countryside that separate these settlements are equally full of attractions. The ideal way to discover the best of what Kent has to offer is to hire a car in London, and you can find more information about doing just that by clicking here.
For a closer look at some of Kent's best natural attractions, read on.
Eagle Heights Wildlife Park
Located in the picturesque village of Eynsford, Eagle Heights is among the leading bird of prey centres in the world, and is home to around 150 raptors, with some 50 different species represented. The wildlife park is also at the forefront of a global breeding programme, and has helped to significantly increase populations of a number of endangered species.
Among the birds that can be seen here are the bald eagle, the African fish eagle and the white tailed sea eagle. Falconry displays and other shows take place on a regular basis, and the park is also home to a number of mammal species, including meerkats, huskies, cheetahs and coatimundis.
Groombridge Place
Just outside Tunbridge Wells is the incredible Groombridge Place, which features a number of stunning award-winning gardens as well as an Enchanted Forest. It's the kind of place that makes you feel as though you've stepped into a fairytale, and is great fun for the whole family.
The Know Garden, for example, boasts a giant chessboard and a secret garden, as well as an amazingly colourful floral display that has been maintained since 1674. The White Rose Garden, meanwhile, is home to more than 20 varieties of white rose, while the Drunken Garden is known to have been a favourite of Sir Arthur Conan Doyle.
The Enchanted Forest contains a number of mystical and fantastical attractions, such as Mossy Bottom, a collection of tiny houses suitable for gnomes and other creatures.
A number of birds of prey are also present at the site, with flying displays taking place twice daily, while peacocks, sheep and goats can also be seen at the site – as can a number of more exotic animals including alpacas and reindeer.
Bedgebury National Pinetum and Forest
One of the world's most spectacular collections of conifers can be seen at the Bedgebury National Pinetum and Forest, which is situated on the border between Kent and Sussex. There are also plenty of activities on offer here, with excellent biking trails running through the forest, as well as horse-riding and archery facilities.
For those who want a real adrenaline rush, the Go Ape Forest Adventure offers zip lines, Tarzan swings and a range of other fun-filled challenges and obstacles.