Round the world travel with Real Gap Experience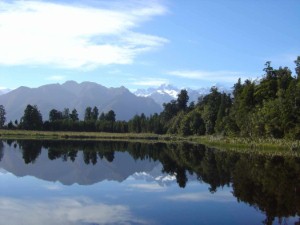 If you are looking for the ultimate gap year experience, you should probably be investigating round the world trips.
Ever since Jules Verne wrote Around the World in Eighty Days people have dreamed of emulating the feats of the novel's hero Phileas Fogg.
Of course, you could opt for a tight schedule of rail and sea journeys like Fogg, but the availability of cheap air travel means you can now choose a much more relaxed itinerary that takes in everything you wish to see.
In fact, the range of opportunities for round the world trips available can seem a little baffling.
Real Gap Experience can be of assistance. Our 40 expert advisers have helped to arrange dream travel experiences for 45,000 people and will be able to advise you in choosing the perfect trip.
What are your options for round the world trips?
There is a huge selection of round the world trips available, so there is sure to be something to suit you.
Start by thinking about the countries you wish to visit and the kind of activities you would like to do while you are away.
For example, it is possible to arrange a wildlife-themed trip that involves staying at sanctuaries in Thailand, Australia and Florida, giving you the chance to work with elephants, koalas and leopards.
You may prefer the variety of travelling all the way round the globe and experiencing as many countries as possible.
We can arrange 12-month trips that involve a combination of volunteering and exploring, taking in destinations as different as Himachal Pradesh and New York, as well as the wilds of Thailand, the beaches of Australia and the island paradise of Fiji.
Gap year trips to Australia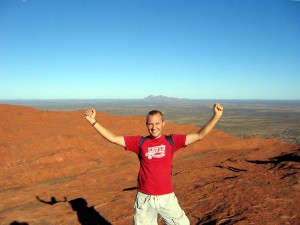 One of the most popular options with people taking a break from work and education is to spend their gap year in Australia.
You can do this in a number of ways – as part of a trip around the world or on a special exotic locations package that also includes stays in Thailand and Mozambique.
Here at Real Gap Experience, we can also help you put together an itinerary that focuses almost entirely on Australia.
There is so much to do and see Down Under that you could spend a whole year there without ever getting bored.
Obtain a working holiday visa and you could begin your Australian adventure by spending up to a year in a job in Sydney, experiencing the laidback approach to life in one of the world's great cities.
You can also learn to surf, sail round the Great Barrier Reef and Whitsunday Islands on a tall ship and travel from Byron Bay to Cairns by bus, stopping at a host of fascinating locations along the way.
There are also lots of opportunities for volunteering at conservation projects in Australia; something that is sure to look good on your CV.
Why choose Real Gap Experience for round the world trips?
As the UK's largest gap year travel company, we have all the expertise you will need to arrange your perfect trip.
And you can also book in the knowledge that your money will be in safe hands, as our travel programmes enjoy all the protection associated with us being a member of both ABTA and ATOL.
For more information on our range of travel packages or for some initial advice on how to organise a gap year, give us a call on 01892 882 613 or email us at info@realgap.co.uk.

---