Come to Imagine UK Cottages to find golfing holiday accommodation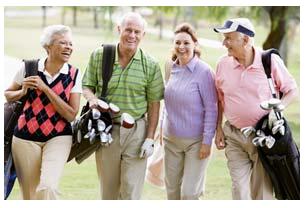 If you love nothing more than teeing off on your holidays, you are bound to know that the UK is home to a vast array of golf courses designed to test the skills of amateurs and professionals alike.
To make the most of your time on the fairways, you may want to find holiday cottages for rent in the area, giving you all the freedom you need to get up early and hit the greens.
Here at Imagine UK Cottages, we have properties in some of the country's most famous and popular golfing destinations, ranging from the Scotland – widely believed to be the home of the sport – to Wales and Devon. When you come to us, you are bound to find the perfect place to stay for your golfing break!
Which golf courses are your properties near?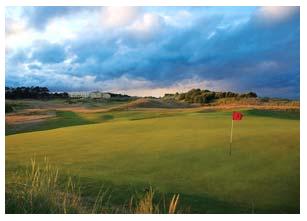 We have carefully selected golfing holiday cottages that are within easy reach of a number of the UK's best courses.
The top golfing destination in the country is undoubtedly Scotland, which boasts over 550 courses and is home to some of the most famous, such as St Andrews, Turnberry and Gleneagles.
You can test your skills on championship-grade fairways and then retire to your holiday cottage for a well-earned rest before setting off to a different course the following day.
Another good option for golfing breaks is the North Yorkshire Dales.
Here you can pick between the greens at clubs such as Skipton, Richmond and Romamby.
Many of these are surrounded by areas of natural beauty and you are sure to enjoy admiring the scenery between shots.
You will also find a selection of properties near courses in Cumbria, the Lake District, north and mid Wales, Somerset, Devon and Cornwall – so visit us and start planning your trip today!
Stay in golfing holiday homes from Imagine UK Cottages
If you want to find the ideal holiday cottages for your golfing break then let us help!
We have a wide range of properties in numerous locations up and down the country and can offer you everything from small, cosy cottages suitable for couples to much larger houses for groups of up to 12.
You can complete the entire booking process online if you find a cottage that perfectly fits your requirements.
---