The South Pacific: perfect for sailing adventures
Friday, 10 August 2012 12:40 PM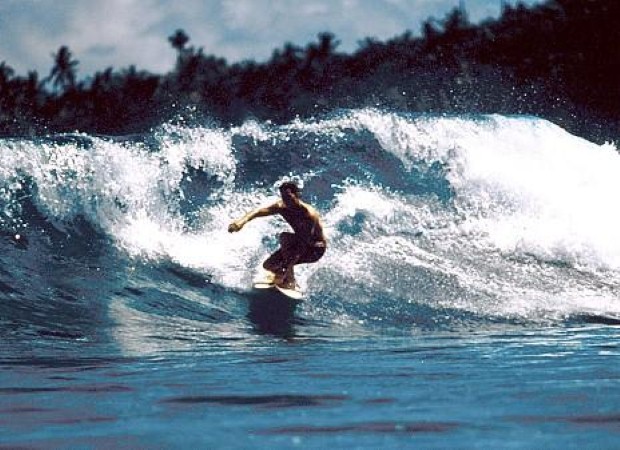 ---
If you want to escape the stresses and strains of daily life for long white sand beaches, swims in turquoise waters and plenty of sun, the South Pacific has it all. Book a sailing break here and you can sunbathe on deck as you glide between stunning islands.
French Polynesia
Of course, you will want a destination that has the perfect sailing conditions, as well as the ideal mix of cultural hotspots, beautiful scenery and sporting facilities. One such place is Tahiti, which is one of five major groups of islands located in French Polynesia. All in all, there are 118 landmasses, but rest assured you will never get bored of the lagoons, aquatic life, waterfalls and laidback way of life.
Raiatea will more than likely be the island you commence your sailing holiday on, and here you will find an array of restaurants and bars to fuel up at within the busy and popular Marine Apooiti. This also gives you a good chance to stock up on any supplies you need before you set off on your adventure. As tempting as it is to lie on the beach all day, make sure you explore some of the island's top cultural attractions. Taputapuatea is an archaeological area and national monument that is packed with shrines and provides a fascinating glimpse into the intriguing past of French Polynesia.
Bora Bora will no doubt be a highlight of your time sailing around this corner of the South Pacific. The lagoon is breathtaking and widely photographed, but you need to see it with your own eyes to fully appreciate it. The island of Motu Topua lies on the edge of the lagoon and is often described as boasting the best snorkelling sites in the whole region. Reef sharks, manta rays, moray eels and tropical fish are just some of the creatures that call the waters here home.
Tonga
With 176 islands, Tonga is the perfect place for not only sailing enthusiasts, but also all other water sports fans. With so many coastlines to explore, combined with reliable sea breezes, protected coral reefs and safe anchorages, it is easy to see why yachtsmen and women come to the country time and time again.
Snorkelling and diving are very popular activities, like in most of the nations of the South Pacific. While it's hard to get bored of spotting amazing aquatic life, you will no doubt want to try your hand at something else. Tonga has plenty of sports on offer, though, including surfing. The conditions can be challenging, so you are perhaps best hopping on a board if you have surfed before. You will benefit from the Winter South Swell between April and October, with the Summer North Swell kicking in during the rest of the years.
If you have never surfed before and would prefer something a bit gentler, hire a kayak and enjoy a leisurely paddle around Tonga's coast. You might even be lucky enough to spot humpback whales, turtles and dolphins, as kayaking allows you to access quiet beaches where you could be in with a greater chance of spotting such creatures in the sea.
Fishing fans are also catered for on the islands and you will no doubt be excited to learn that Tonga is seen as the best place in the world to try and catch the Blue Marlin.
The Whitsundays
The Whitsunday Islands might be your South Pacific destination of choice, especially if you have never taken to the helm before, as you can learn to sail here. Once you have mastered the basics, you can go about exploring some of the 47 islands and islets that make up Australia's Whitsundays, which lie a little away from Airlie Beach on the east coast.
You will enjoy favourable sailing conditions, including warm temperatures in the 20s to around 30 degrees C, wind speeds between 10 to 25 knots and a tidal range of up to 4 m. Aside from the technicalities, you will be perfectly placed to discover the Great Barrier Reef, the world's largest collection of coral reefs. Grab a snorkel and mask or go diving to catch sight of amazing fish, brightly-coloured coral and thousands of different mollusc species.
If you are only to go to a few places during your sailing adventure around the Whitsundays, make sure the dazzling Whitehaven Beach, stunning Hayman Island and its Blue Pearl Bay and the hidden gem of Thomas Island are all on your itinerary.