Editor's blog: London's tastiest tour
Monday, 22 October 2012 12:02 PM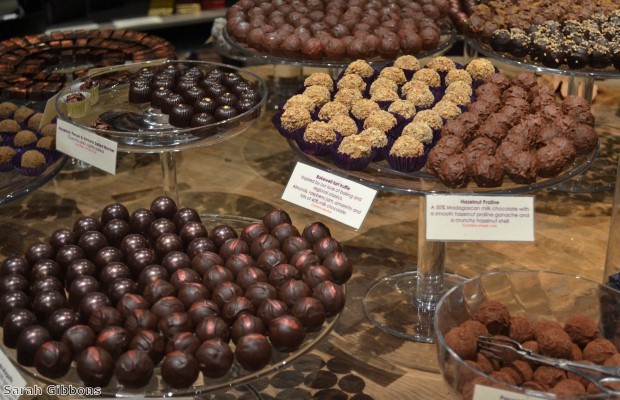 By Sarah Gibbons Follow @SarahGibbons_
Did you know that a single cocoa bean has more antioxidants in it than anything else on the planet? (I now plan to tell myself that every time I indulge in just one more square).
This was one of the interesting facts that I came across on my Chocolate Ecstasy Tour around Soho in London – a quirky way to indulge, learn and explore the city for tourists and Londoners alike.
Set up by passionate chocoholic and all-round foodie Jennifer Earle, Chocolate Ecstasy Tours aims to showcase all the hidden chocolate hotspots of the capital, from boutique shops to cafés, educating you in all things chocolate along the way (yes sampling is included; only the best, mind. No dairy milk allowed).
I opted to go for the evening tour which 'celebrates chocolate in all its forms', and featured visits to several shops and cafés, before ending with a chocolate cocktail in Piccadilly Circus.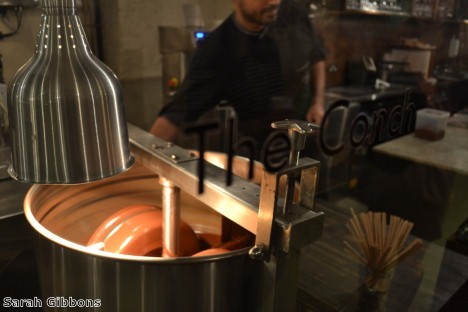 Roast Conch make all their chocolate from scratch
We first sampled a 100 per cent cocoa hot chocolate at Roast Conch, the small café under Hotel Chocolat on Shaftesbury Avenue. Whilst we sipped away Jennifer explained the history of the humble chocolate bean from its beginnings in the cocoa pods of the Cacao Tree, whose Latin name is Theobroma Cacao or Food of the Gods, to becoming the indulgence of the rich in Spain and France after making its way back to Europe in the Golden Age of Exploration. By 1837, people realised you could add the cocoa butter and make it into a solid form; thus the chocolate bar as we know it was born.
I quickly realised my chocolate knowledge wasn't up to scratch. As we trundled merrily from one chocolate shop to the next I began to realise – and taste – the different nuances and flavours of chocolate; much like how different grapes create different wines. Cocoa beans from Venezuela really do taste different to those from Madagascar (slightly sweeter). Who knew?
I also learnt the proper way to taste chocolate, using all the senses (previous habits of scoffing simply won't do when it comes to proper chocolate). Good quality chocolate should be shiny, make a crisp snapping noise when broken and never smell burnt. Chocolate should smell…well…like chocolate.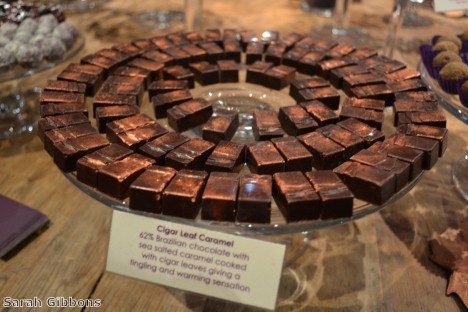 Cigar Leaf Caramel chocolate at Paul A Young
My highlight of the tour had to be our visit to the fine chocolate shop, Paul. A. Young on Wardour Street. A table adorned with chocolates, like little works of art, greets you as you walk in; many of which are award-winning. All had very interesting flavour combinations and I opted to try the Cigar Leaf Caramel – made with 62 per cent Brazilian chocolate infused with sea salted caramel and cooked with cigar leaves. It was possibly the best single piece of chocolate I have ever devoured and tasted as interesting as it sounds; there was a real heat in the flavour, leaving a wonderful tingling, warming sensation.
At £55 a tour, it isn't exactly cheap, but if you're a chocolate lover like me, I would certainly recommend it. It was a thoroughly enjoyable evening and it has made me look at (and taste) chocolate in a different way.
Now, excuse me while I tuck into my next bar of organic 70 per cent Ecuadorian dark chocolate…
Cadbury who?
For more information visit www.chocolateecstasytours.com.
Follow us @travelbite