Experience a whole new world on a gap year to Asia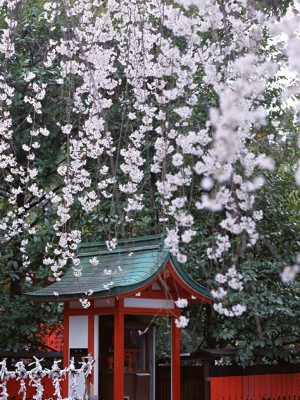 If you think taking a gap year is all about extensive travel and new encounters that you are unlikely to ever be able to repeat then Asia is the destination for you.
At Real Gap Experience, we believe that this vast continent is home to some of the most fascinating and beautiful locations on earth and to really do justice to it you must stay for more than a couple of weeks.
That is why we offer so many different travel packages to countries in Asia – and why they are so popular.
You could choose to spend your time trekking through the jungle on the lookout for wildlife, kayaking down the rivers, building houses, teaching children, helping out in health clinics or riding an elephant.
Indeed, the only thing holding you back when it comes to exploring Asia is your own imagination – so be sure to start planning your visit early so you can be certain of seeing and doing everything that appeals to you.
Where to go on a gap year in Asia?
If there is just one problem you may encounter when preparing to take a gap year in Asia it is which places to visit during your stay – as there are so many amazing options to choose from.
Thailand, Nepal and India have been popular destinations for decades – just look at The Beatles' love affair with the east in the late 1960s – and they keep on attracting people today, with Russell Brand and Katy Perry choosing to marry in India after the comedian famously proposed to the pop star there.
However, there are also plenty of countries that are only now starting to get the attention from travellers they have always deserved and you could beat the hype by visiting now.
Take Vietnam with its fascinating history, the spiritual richness of Nepal, the varied landscape of Cambodia or the exotic animal life of Malaysia.
And you can even go island-hopping by making Indonesia your base, with more than 17,000 isles to choose from, each with its own unique attractions. If this appeals to you why not check out the island paradise of Sri Lanka while you're at it?
Be part of the excitement with a gap year in China
Of course the one place we haven't mentioned is actually the most densely populated country in all of Asia and one of the most exciting places in the world right now to visit.
This is an amazing time to take a gap year in China as the country is flourishing – and you can be part of it.
You could get paid to teach English and use the money to partly fund your trip, or work towards helping the future conservation of the giant panda.
And there are great cities to be explored as well – Beijing alone allows you to see everything from the magnificent Forbidden City to the towering modern skyscrapers.
If adventure travel is your thing then this is certainly the destination for you. Follow the Great Wall of China cross-country or trek into the clouds up Huang Shan, while there is also the awe-inspiring stops of Tibet, Tiger Leaping Gorge and Lhasa to be explored – and don't forget Xian's staggering terracotta army.
Stop dreaming and start planning your Asian adventure today with Real Gap Experience. Call us on 01892 882 818 or email info@realgap.co.uk.

---