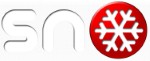 3 reasons why groups should stay in large ski chalets
Saturday, 20 October 2012 1:36 PM
---
If you are interested in going on a winter sports holiday with several friends or members of your family, it's a good idea to start researching large catered chalets for groups. This type of accommodation is perfect for skiing breaks for several reasons.
You might be concerned about all staying under one roof, but when you book a large chalet, you will find you have plenty of space. Should you need some more convincing, below are three reasons why catered group chalets can help your holiday run as smoothly as possible.
1. Everyone and everything is under one roof
Anyone who has arranged a ski or snowboarding trip for large numbers of people before will understand how difficult it is to try and organise everyone, ensure you are on the same flights and in the same resort, and know exactly where you want to eat.
With a large catered chalet, you can rest assured that all members of your party will be under one roof, so you can all head out on the slopes together and can enjoy one another's company without having to move from accommodation to accommodation. This is great if you're bringing children away with you, as they can all play together without having to walk to a different chalet to do so.
Likewise, choosing a catered chalet means you don't need to worry about buying food and getting everyone together for meals. You can avoid the morning rush to get out as quickly as possible by having breakfast waiting for you, while you can look forward to being served a warming afternoon tea after several hours of skiing. Throw in evening meals, and it's easy to see why catered group chalets are a stress-free option for whoever is responsible for organising the break.
2. It can work out cheaper
Another of the major draws to booking a large chalet for several people is it can often work out more affordable than if you were to split into twos or threes and sleep in separate accommodation. With just one set price to meet, you will find it far easier to get the right payment out of everyone. You can also be sure that no one will forget to book their accommodation, potentially resulting in disaster!
Eating out can also add up, especially with little ones in tow. While you will probably still want to venture out to the restaurants in your resort, there is the option to take full advantage of the catering offered to your group.
3. Kids are entertained
Children can quickly get bored in pubs and restaurants, and mums and dads can't fully relax if they always have to keep a close eye on them. A large chalet is usually decked out with plenty of entertainment, especially as many who choose this type of accommodation spend their evenings inside, enjoying the food and big space.
Even if you aren't bringing children with you, there are some features you might like to look for when choosing which chalet to book. Video games consoles, TVs, DVD players and a choice of films to watch are some of things available at group accommodation.
The living rooms also tend to be open and spacious with plenty of comfy sofas and chairs, so you can all snuggle up together to enjoy a film or play games.