USA multi centre holidays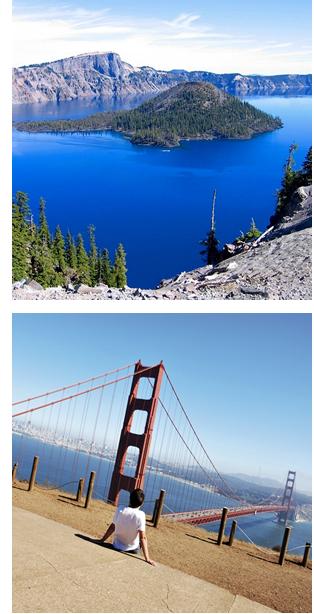 If you are thinking about booking a holiday to the USA but are struggling to decide where to start and where to end, then get in touch with Bon Voyage.
We can help plan the perfect itinerary for your stateside break and you may be surprised at what's possible when it comes to the variety of locations you can visit.
With USA multi-centre holidays, you can see two or three totally different parts of the country in one trip, combining a city break with time lounging on the beach and even a few days to explore some of the country's spectacular natural scenery.
Whether you're travelling with a partner or a group, multi-centre breaks are a great way to get a taste of the best America has to offer.
How do multi centre holidays work?
Multi-centre or twin centre holidays in the USA are a great way to sample this huge nation.
Flights with Bon Voyage to North America allow for two free stopovers, which means that you can mix and match your destinations.
Whether you want to take a bite of the Big Apple before heading off to relax on California's beaches or see the sights and sounds of Chicago and then hit the surf in Hawaii, we can help you organise a tailor-made trip to the States.
If you are a city lover then you may want to visit three of the most famous destinations in the country – San Francisco, Chicago and New York.
With almost 2,000 miles between San Francisco and Chicago and more than 700 miles separating Chicago and New York, there's no better way to explore these destinations than with a multi-centre getaway.
This allows you to spend several nights in each location, allowing you to visit all the top attractions and soak up the atmosphere in these three very different cities.
And twin centre holidays work if you want to mix and match a city break with a beach retreat.
Why not spend a few days in Chicago before jetting off to Waikiki in Hawaii for a truly relaxing holiday in the sun? Or you could mix a trip to Florida and its theme parks with the crystal clear waters and white sandy beaches of the Bahamas.
It really is entirely up to you, which is the beauty of multi-centre holidays from Bon Voyage!
Take control with fly-drive holidays to the US
Although jetting off all over the country will give you a chance to experience many different aspects of American culture, you may want to have a bit more control over your travels. If this is the case, booking USA fly-drive holidays could be the perfect solution for you.
Once you touch down in the United States, you can jump in your car and follow the open road. With hundreds of different routes to take and places to see, you'll have endless fun as you travel – no matter which part of the country you choose to explore.
If you want a taste of the wilderness then we have several recommended itineraries that could suit you. The Washington and Oregon tour is one option, taking you along breathtaking coastlines to Lake Quinault and its rainforests, as well as the spectacular Crater Lake.
You'll also have time to explore the cities of Seattle and Portland, as well as some smaller towns such as Astoria and Newport.
For glitz and glamour combined with natural beauty, the Best of the West tour is a great choice. Visit Hollywood in Los Angeles before heading into the desert and the Grand Canyon National Park. You can choose to take a flight over this natural wonder or just enjoy it by hiking along some of the many trails in the area.
From there, you can head into Yosemite – another of America's national parks – and one which should not be missed. Boasting mountains, forests, lakes and meadows, you are bound to want to spend a few days exploring this region. Finally, you can round off your trip by following the coastline from San Francisco to Santa Barbara.
With an American fly-drive holiday, it really is up to you where you go and what you see.
A helping hand from Bon Voyage
If you need some pointers about the best places to visit and the must-see attractions, then Bon Voyage can help. We have more than 30 years experience in arranging holidays to America and we're happy to advise you of all your options.
We can even help you put together your perfect itinerary, so whether you want to experience the thrill of the open road with a fly-drive break, or take in a wide variety of places with a multi centre holiday, Bon Voyage is the place to go.
---