What to do on an all inclusive holiday to Egypt
Friday, 28 September 2012 9:38 AM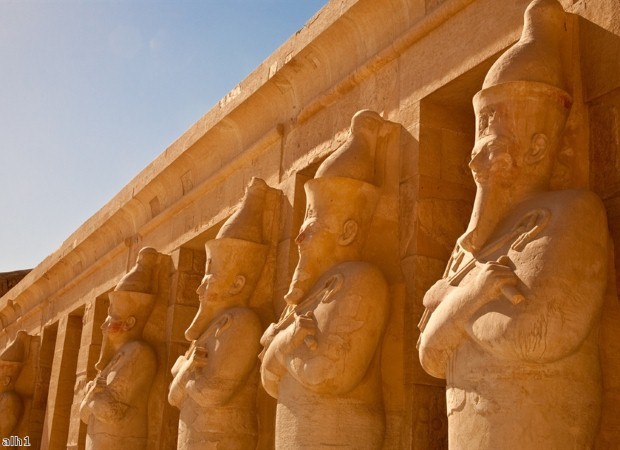 ---
When it comes to organising a trip to Egypt without breaking the bank, all inclusive holidays are a great option to consider. If you're thinking of going on this kind of getaway, read our guide to some of the top destinations and what you can do while there.
Sharm el Sheikh
Perched next to the Red Sea, Sharm el Sheikh is a modern beach resort that is perhaps most famous for its amazing scuba diving opportunities. The Red Sea is teeming with life and, thanks to its combination of warm waters and great visibility, it has earned a reputation as one of the best places in the world for diving. Keen divers should make their way to Ras Mohammed National Park, the finest place in the area for a trip beneath the waves.
You do not have to be a diver to enjoy Sharm el Sheikh, however. All inclusive holidays here are great for holidaymakers looking for a little quiet relaxation, with the beautiful Naama Bay area being perfect for this. Meanwhile, young travellers hoping for a somewhat livelier getaway are likely to find accommodation in Nabq Bay and Dahab ideal, especially as these are close to some of the resort's best nightlife.
It is also well worth looking up other cultural and natural attractions to see while you are here. For example, Mount Sinai – which is where Moses is believed to have received the Ten Commandments – is situated nearby, while you will also have the chance to go on a jeep safari in the Sinai Desert.
Luxor
One of the oldest resorts in Egypt, Luxor also has a reputation for being one of the best. Perched on the river Nile, it is where you will find some of the nation's most important historical sites, including the Valley of the Kings, the location of Tutankhamen's tomb.
The Valley of the Queens and the Temple of Medinet Habu are just some of the other sites you can see when holidaying here. You can even travel down the Nile by felucca – a traditional boat – which is a fantastic way to soak up some authentic Egyptian culture.
Arguably, one of the key reasons this resort is so popular is that these historical treasures are paired with an abundance of excellent accommodation and facilities for holidaymakers, including immensely luxurious hotels and a golf course. This means it is easy to have a truly luxurious getaway while seeing some of the most wonderful historical sites in the world.
Hurghada
Another great place for diving, Hurghada is known for its excellent all inclusive deals. If you are keen to see some marine life but do not want to scuba dive, there are some excellent snorkelling spots in El Gouna here that will make sure you do not miss out.
A relatively new resort, El Gouna is particularly perfect for sun worshippers. Luxurious hotels and beautiful beaches are in abundance here and, as the icing on the cake, the area is also packed with fabulous places to taste authentic Egyptian food – an absolute must-do on your holiday.
The Abu Tig Marina is a particularly good spot for great restaurants, so even if your all inclusive deal covers meals in your chosen hotel, it is well worth heading out to a local eatery once or twice just to get a taste of some authentic fare, such as falafel, kofte and kebabs.
If you are looking for the cheapest all inclusive holiday deals, remember to read reviews from fellow travellers before picking your hotel.