Find beautiful holiday cottages in the Peak District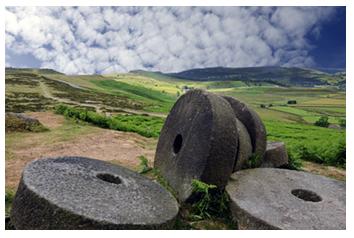 If you are looking for holiday cottages in UK regions that boast breathtaking countryside, plenty of exciting attractions and great opportunities for nights out, why not consider the Peak District?
At Imagine UK Cottages, we think this gorgeous part of the country has so much to see and do on offer that it is the perfect getaway destination, whether you are travelling as part of a couple, with your family or in a larger party.
One of the most beautiful parts of Britain, the Peak District National Park attracts millions of visitors every year – so make sure you're one of them.
What can I do on holiday in the Peak District
If you are looking for somewhere to book a short break in the UK holiday cottages in the Peak District are a great choice, simply because there is so much to experience here.
Lying mostly in Derbyshire, you will also find yourself situated within easy travelling distance of Manchester and Sheffield – ideal if you want to spend days enjoying the peace of the countryside followed by a lively night out in the city.
If enjoying the great outdoors is your favourite way to spend a holiday then you will be able to partake in a packed schedule thanks to all of the activities that are popular here.
The park is home to miles of public footpaths and you could even take a guided tour with one of the rangers if you want to find out more about your surroundings, or take to two wheels by hiring a bike.
For something even more daring, you could find out more about the potholing and caving opportunities that make use of the intriguing underground cave system.
Rock climbing is also a popular pastime here – why not have a go and check out some of the strange rocky formations, including The Roaches and Stanage Edge?
Great days out in the Peak District
In addition to its gorgeous natural surroundings, there are also many other great days out on offer in the Peak District.
You could spend some time paying a visit to historic Chatsworth House or the spa town of Buxton – where you can visit the opera house or pavilion gardens.
By choosing some of our holiday accommodation in Elton, Cressbrook or Tideswell, you will find yourself well situated to take advantage of all of these opportunities and even more besides – and you can even bring your dog! What are you waiting for?
Start planning your trip today!
---