See America's top sights on a budget
A trip to America is a dream holiday for many people – but it doesn't necessarily have to cost as much as you might think.
Cheap hostels in top US locations such as New York, San Francisco and Chicago can help to slash the price of your holiday – and Hostelbookers has a range of low-cost accommodation to do just that.
New York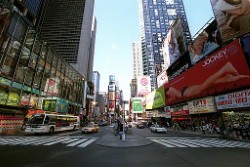 New York has so many sights it's near-impossible to take them all in on a single trip to the city – but it's worth a go, especially if you're staying in cheap accommodation.
The Statue of Liberty, Brooklyn Bridge, Bronx Zoo, the Empire State Building, Central Park, Times Square and Ellis Island are just a few of the attractions that tourists flock to the Big Apple to see – as well as its amazing nightlife, top-notch shopping and wonderful array of restaurants.
Don't forget that you don't have to fork out a fortune to see New York's biggest sights – many are free to enter and others may have special offers or discounts to take advantage of, adding to the savings already being made by staying in a low-cost New York hostel.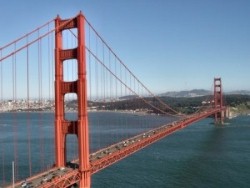 San Francisco
Some of the most famous attractions in San Francisco include the Golden Gate Bridge, Alcatraz, Chinatown, Union Square and the waterfront, which includes Fisherman's Wharf, Ghirardelli Square and Pier 39.
The city is well-known for its bustling nightlife, thriving gay scene and diverse cuisine – and staying in a cheap San Francisco hostel could free up some cash to enjoy one or all of these things.
Chicago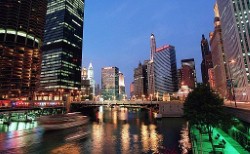 Chicago is packed with things to see and do – a visit to the midwestern city may well take in attractions such as Navy Pier, the art-filled Millennium Park and Lincoln Park Zoo.
There's also much to enjoy when it comes to shopping, museums and restaurants in the Windy City – while pizza and hotdogs are staple foods for many Chicagoans, you will also find an astonishingly wide range of outlets dishing up cuisine from around the world.
For those travelling on a tight budget, there are plenty of cheap Chicago hostel options to choose from.
Where else?
America has many more fascinating destinations to choose from, whether you opt to go celebrity-spotting in Los Angeles, soak up some history in Boston or take in a casino or two in Las Vegas.
Just ensure your cash goes as far as possible by reserving some low-cost accommodation with Hostelbookers.
---