Take advantage of short breaks in UK cottages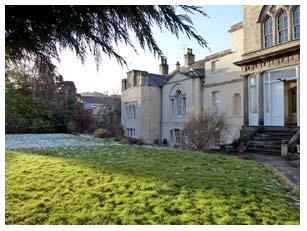 If you want to explore more of Britain then make sure you check out the short break holiday cottage deals on offer at Imagine UK Cottages.
We believe that it is important to get away from your day-to-day routine whenever you have a chance – even if it is only for one night.
And after a hard week at work, you may be keen to simply pack up your suitcase and head somewhere new for a fun weekend away that is sure to leave you feeling rejuvenated by the time it is over – so make sure you check out our great deals.
Where can I find self catering cottages to rent?
At Imagine UK Cottages, we have so many self catering cottages for rent, all within some of the UK's most popular regions.
If you want to take a weekend away by the sea, then you might like to book one of our cottages or apartments by the coast in Devon or Cornwall – where you can have a go at surfing or experience the lively nightlife.
However, if walking, cycling and enjoying breathtaking surroundings in the great outdoors sounds like your dream getaway then make sure you check out the range of accommodation we have available in the Lake District and the Peak District.
You could also take an additional day and head over the border to one of our properties in Wales or Scotland – but wherever you decide on, we will have the accommodation that best caters to your needs.
Finding the best holiday home for you
If you are planning a romantic weekend getaway with your partner then we have some beautiful little cottages that could act as the perfect hideaway for you.
We also have many properties that are ideal for families taking a short UK break and you will discover they are based in areas where there is plenty to keep both you and your kids occupied – and you could even bring your dog!
In addition, we also have accommodation that is suitable for larger parties, whether you are planning a break with the extended family, a reunion for old friends or a hen or stag weekend. So, if you are planning a short weekend away, make sure you check out the deals we have on offer.
And even if you have not decided on a destination, we are sure to have a property that inspires you to pack your suitcase and experience somewhere new!
---