A weekend in … Bangkok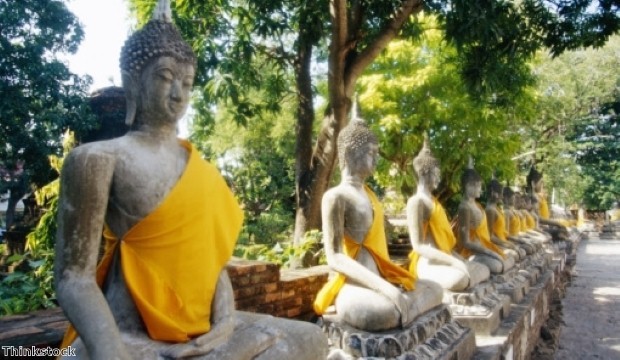 ---
For many people Bangkok is their first experience of Asian city life, a bustling city with a fine blend of non-stop city action and inspiring cultural draws, historical sites and religious wonder.
Perhaps three or four days in the Thai capital is more than enough, but Bangkok certainly is a city worth visiting, and can be an exciting long-weekend addition to any Asian adventure.
When to visit Thailand
November to February is Thailand's winter season, and this makes one of the busiest and most hectic cities in the world a lot easier to explore – as you won't be drenched in rain or sweat as is most likely the rest of the year.
Political instability surrounding the May riots has calmed down in recent months, and with the local economy still reeling from the disruption there are many bargains and deals to be taken advantage of.
Arrive
BA, EVA Air, Qantas and Thai Airways all now operate non-stop services from Heathrow and many use Bangkok as a long-weekend break before catching a domestic flight to one Thailand's more relaxing islands.
Heading into town from Suvarnabhumi airport is about a 25km ride, and if you catch the brand new Skytrain it will only take around 40 minutes, currently costing 15 baht (30p) each way.
Explore
A sprawling metropolis, which seems as if it will continue to expand forever, Bangkok's main centre is east of the Chao Praya River and can be roughly divided into areas on either side of the central Hualamphong railway station.
Some of the main districts run thus: the Grand Palace and Chinatown to the west, and the shopping centres and nightlife of Siam Square to the east.
The famous Tuk-Tuks are a good way to navigate the city – but don't expect to have any clue where you're being taken or how you might get back – just hold on and try to enjoy the ride.
The interconnected canal networks offer useful orientation points, and a longboat water taxi is also a must for any quick trip to Bangkok.
See the sights
As the national religion, nine out of 10 Thais practice Buddhism and the importance of the religion is evident at every turn in Bangkok, with temples and shrines everywhere.
The biggest and oldest temple in the city is Wat Pho, which is open to visitors between 8am and 5pm daily. The labyrinth-like temple is also a centre for traditional Thai massage, and you can indulge in a relaxing session or learn the art for yourself.
The Grand Palace is also a must for visitors to Bangkok. The official residence of Thai Kings for nearly two centuries, the Grand Palace is a large complex of elaborate domes, statues and golden temples, and home to the country's most important shrine – the sacred Emerald Buddha.
For a true Bangkok dining experience just walk down any street and browse the endless street stalls and food vendors. Lunch in Bangkok is taken on the curb, and here you will find some of the cities best and worst culinary options – as well as the most eclectic.
After dark
For some, Bangkok can be an intimidating place after dark with the lights, noise and at times seedy undertones, but if you throw yourself into it and take the hectic and plentiful nightlife at face value it can also be a lot of fun.
The red light district, Patpong, is a good place to head to and visitors shouldn't be put off by its reputation. Just a walk down the main strip is an absorbing nighttime activity – the hustle and bustle of the neon-lit bars on one side and the shanty night market on the other.
It is of course advisable to avoid the seedier bars and clubs along Patpong's strip, but the large tourist influx and friendly vibe means you shouldn't get bothered too much.
Gareth Vipers
Follow us @travelbite
---