Top 5 winter wonderland activities
Monday, 14 November 2011 1:12 PM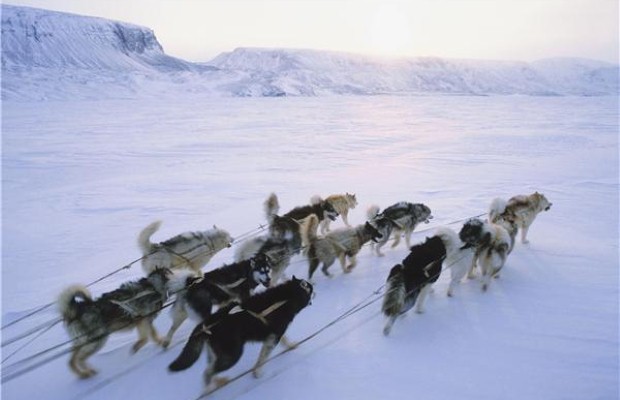 For several months of the year, much of the world is blanketed in white, powdery snow. This magical transformation of the landscape should not be monopolised by skiers and snowboarders. There are many ways to enjoy a white winter without even going near a mountain.
Here are five of the best:
Snowshoeing, Oulanka National Park, Finland
If you've walked in deep snow before you'll know just how utterly exhausting it is. Snowshoes, which basically look like tennis rackets without the handles, make walking in deep, powder snow much easier thanks to an increase in surface area. Finland is shrouded in thick, dry snow from November through to April making access to the country's remoter regions much more difficult, but snowshoes help to open up vast areas of the landscape that otherwise would be left frozen in time all winter. The Oulanka National Park in the north of the country, on the border with Russia, is a vast wild environment of lakes, waterfalls and thick pine forests. There are huts dotted throughout the 270km2 so you can spend several days exploring the region staying in a different warm and inviting lodge every night.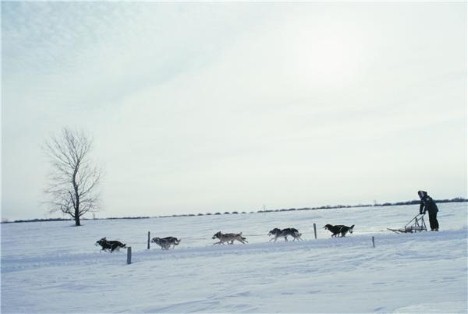 Husky sledding tours, Jämtland, Sweden
Husky sledding is on many people's 'must do' lists, but a week-long tour across the frozen Jämtland province of Sweden takes this dream to the next level. Not only will you drive you own sled and control four Siberian huskies, you'll be camping in the great outdoors in winter tents. The landscape is harsh – the temperature is constantly well below zero – but you'll gain amazing respect for your dogs and have the opportunity to explore this stunning highland landscape in a unique and once-in-a-lifetime way. You'll also glimpse reindeer, lynx, wolverines, elk and even Arctic foxes (photo: Liquid Library).
Cross-country skiing, Seefeld Austria
Although you're still on skis, cross-country skiing is a world away from the downhill version. You can explore the winter countryside at your own pace, cover great distance with relative ease and access places that are otherwise inaccessible on foot. One of the best places in the world for cross-country skiing is the Tyrolean resort of Seefeld in Austria. With numerous cross-country ski schools and miles of flat, groomed trails it is the ideal location to get to grips with this sport for the first time. However, experienced cross-country skiers will also find heaven on earth, with 279 km of well-maintained trails. You'll be in good company too; the Olympiaregion Seefeld hosted the Winter Olympics in both 1964 and 1976 and it's a mecca for the cross-country skiing elite, with many national teams using it as their training ground.
Snowmobiling, Jackson Hole, USA
Nestled into the Wyoming countryside, Jackson Hole is regarded as one of America's premier winter resorts. The miles upon miles of untamed wilderness is not just a honey pot for extreme skiers and snowboarders; anyone looking for a true sense of exploration will find exactly what they are looking for here. Snowmobiling is a high-octane way of touring the backcountry; it's also ideal for hunting wildlife with your camera and delving into the heart of Yellowstone National Park. Snowmobile tours in Jackson Hole take you to visit the Old Faithful geyser, Granite Hot Springs and Wyoming Continental Divide. You'll also get the chance to see elk, moose and bison in their natural habitat.
Winter spa, The Blue Lagoon, Iceland
Iceland is a thermal hot spot. From volcanoes to mud pools, Iceland is a hive of tectonic activity. This thermal power also naturally heats a series of vast pools just outside Reykjavik. The Blue Lagoon is a large seawater spa with a 5000m2 bathing lagoon packed with skin-healing natural minerals that give the water its vivid blue colour. The water temperature is an inviting 37-39°C whilst the winter air temperature is around 2-3°C. There are numerous 'in-water' treatments using silica and algae found naturally in Iceland's seawater or more traditional indoor treatments such as massages and facials.
By Sarah Benton
Follow us @travelbite