Discover England's romantic history this Valentine's Day
Thursday, 30 January 2014 9:23 AM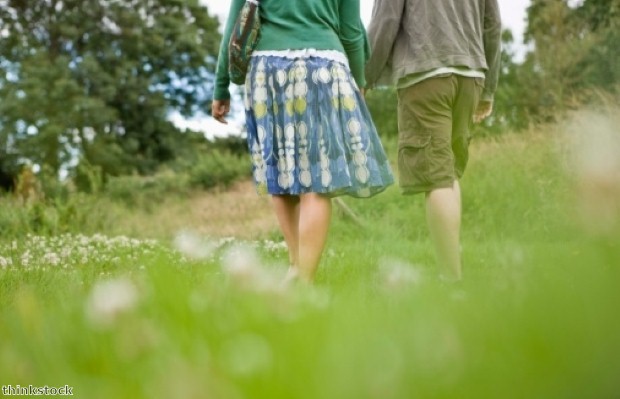 Instead of the usual flowers and chocolates this Valentine's Day, why not take inspiration from the country's greatest love stories and treat your Valentine to a romantic getaway?
Love at first sight on the Isle of Wight
Step onto the Isle of Wight and experience the love-at-first-sight romance of Lord Randolph Spencer Churchill and Jennie Jerome, who married just three days after their romantic rendezvous on the Diamond Isle. The Isle of Wight was also famously home to another loved-up pair: Queen Victoria and her consort-King, Prince Albert. Their home Osbourne House was the ultimate island escape for our Victorian monarchy. Spend a day frolicking in the sumptuous surroundings of the royal apartments as historic experts guide your through an exclusive journey of marriage, love and romance, and hear stories once privy only to those of the royal. Relax at the Terrace Restaurant for a sumptuous afternoon tea with a glass of bubbly overlooking the beautiful grounds where once Queen Victoria proclaimed "it is impossible to imagine a prettier spot".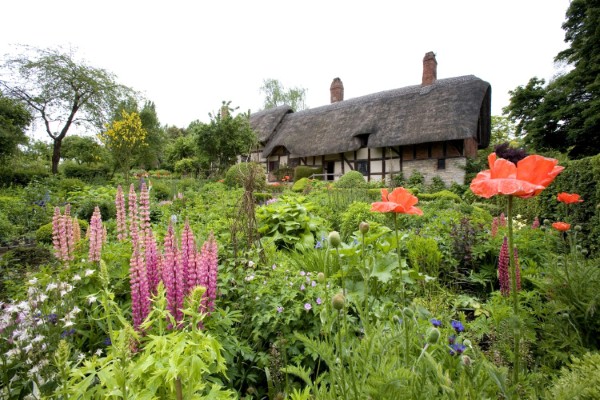 Channel Romeo & Juliet in Stratford-upon-Avon
Stroll hand-in-hand through the award-winning gardens at Anne Hathaway's Cottage in Stratford-upon-Avon, where a young William Shakespeare once courted his future bride. Steal a kiss in the willow arbours, where you can hear recordings of Shakespeare's sonnets, or in the Shakespeare Arboretum, where inscriptions on trees, shrubs and roses are all inspired by Shakespeare's writings. Don't miss the heart-shaped lavender maze – the perfect place to declare your love or even propose. And if you're ready to tie the knot but not to walk up the aisle, then take part in a hand-fasting ceremony at the Cottage and have love bind you eternally – just as Shakespeare and his bride would have done all those years ago. Finish up with a delicious Valentine's dinner in the Rooftop Restaurant at the RSC.
Legendary Love in Nottingham
Take the lead from Robin Hood and Maid Marian and book yourself a Sherwood Hideaway. Stay in a luxurious cabin in the heart of Sherwood Forest near to the famous outlaw's own secret spot, Major Oak. You and your loved one will be welcomed with a complimentary bottle of Champagne and special alfresco touches including a wood-burning stove to snuggle beside and views across the woodland for your morning coffee. Don't forget to pay a visit to St Mary's Church, where Robin and Marian were allegedly married. Or, take a brisk walk around the wild landscape that so inspired D H Lawrence, author of Lady Chatterley's Lover. Follow the Teversal trail up to Silverhill – one of the highest points in the city – and set down a Valentine's Day picnic to enjoy glorious views over Hardwick Hall.
Be Royally Romantic
The gem country house of the Cotswolds, Blenheim Palace, re-opens its doors on 15th February for couples looking to slot in a second celebration on Valentine's weekend. Treat your special someone to lunch in the Orangery which overlooks the spectacular Italian Garden, and present her with her very own red rose. After lunch, talk a stroll through the rolling parkland, landscaped famously by Capability Brown. Once you've set the mood, consider a perfect proposal in front of the temple where Sir Winston Churchill once proposed to his Clementine.
Hop over to VisitEngland for plenty more romantic ideas!