Ethiopia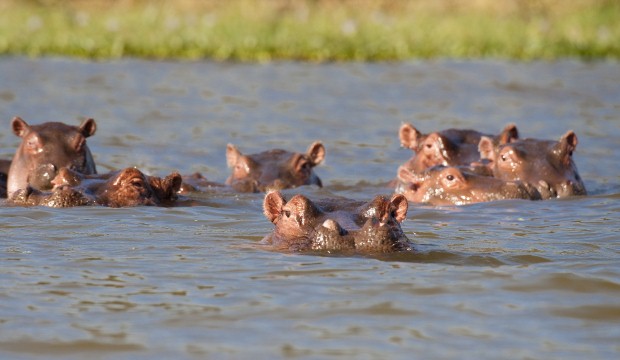 ---
Ethiopia is an ancient country and one of the most intriguing in the whole of Africa.
Eithiopia is home to Africa's fourth-highest peak (Ras Dejen at 4,533 metres) and is bigger in terms of surface area than France and Spain combined.
The geography ranges from dramatic mountain peaks to high plateau, to desert plains including the lowest, hottest place on the planet – the Danakil depression at 350 feet below sea level.
The beautiful Lake Tana in Gojjam province is the source of the Blue Nile, one of the two main tributaries of the Nile, which thunders over the TIssissat falls ("Smoke of Fire") after flowing from the lake.
Like a huge gash in central highlands, the Great Rift Valley is the place to go for fishing and viewing the many wild animals including hippos and crocodiles.The area is home to 833 species of bird and many unique plants.
Bordered by the Red Sea to the east, the Nile to the west and east Africa to the south, Ethiopia is a crossroads between the Middle East and the rest of Africa.
Ethiopia's 30 million population reflects this in its diversity. All main religions are represented and the people belong to many racial groups – from Christian Amharas and Oromos in the east, Sidamo in the south, Tigreans in the north, and Muslim Hararis and desert-dwelling Danakil and Afar nomads in the east.
Then there are the select few "Falashas", or "Black Jews" who still pursue an ancient form of Judaism. They are reputed to be the descendents of the Lost Tribe of Israel. There are over 70 different languages and 200 dialects.
Ethiopia has a history stretching back 25 centuries and of particular interest is the heritage of Ethiopian Christianity, one of the earliest Christian churches dating back to the 4th century.
Visit Lalibella in the Highlands and marvel at the eleven churches carved out of the solid rock from ground-level down. At Axum, where the Queen of Sheba lived with King Solomon, you can view ancient Royal and ecclesiastical treasures and find the largest monolith ever erected made from a single piece of granite: the Axum Stele.
In the centre of the country is the thriving capital of Addis Ababa. At 7,600 feet it has one of the finest climates of any city which makes it pleasurable to explore on foot its many sights and fascinating sprawling markets where you can buy traditional products like carpets, beautifully coloured fabrics, jewellery and woven furniture (look for the traditional circular tables).
Try the distinctive cuisine, with its staple injera – a sourdough flatbread made of fermented flour, typically topped with a spicy thick stew called "wat".
Ethiopia Essential Information:
Capital: Addis Ababa
Time Zone: GMT +3
Language: Amharic, Oromo, Tigrinya, Somali
Currency: Ethiopian birr (ETB). For up-to-date exchange rates see: www.xe.com/ucc.
International dialling code: +251
British Embassy: visit the website for more information