An artistic getaway in Madrid
Wednesday, 19 February 2014 8:37 AM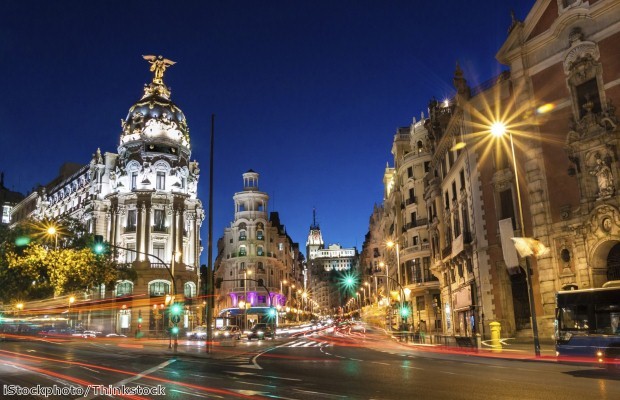 By Sarah Gibbons Follow @SarahGibbons_
One official Madrid guide states that 'if you haven't stood before Las Meninas, you haven't been to Madrid'.
This immediately gives you an idea how proud the Spanish capital is of its artistic heritage.
Las Meninas, Spanish artist Diego Velázquez's most famous painting, hangs in the Prado Museum, one of the world's most prestigious art galleries. It forms part of an art triangle in the perfectly-groomed centre of the city, alongside The Reina Sofía and The Thyssen-Bornemisza. Dubbed the 'art walk', art-lovers can explore the three iconic museums within walking distance of each other, from Cibeles to Atocha, along a scenic tree-lined boulevard.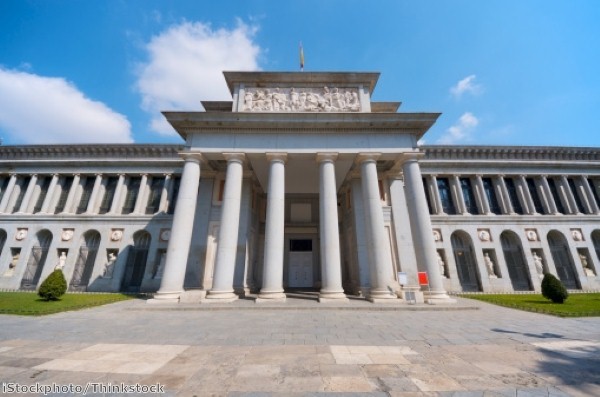 Prado Museum
I started my artistic getaway with a visit to the Prado Museum. Armed with my trusty Madrid Card (for a very reasonable fee of 41.80 euro, you can waltz into all the major galleries and attractions and skip the queues), I worked my way through the almost-endless rooms filled with masterpieces including Goya's The Naked Maja, Bosch's The Garden of Earthly Delights, Raphael's The Cardinal – and of course – Velázquez's Las Meninas.
The plethora of collections range from Spanish painting from 1100-1910 to sculpture, brought mostly from Italy between the 16th and 19th centuries.
The Thyssen-Bornemisza was the natural next step in my exploration, housing works from the 15th to the 20th centuries; renaissance to romanticism and pop art. Like the Prado Museum it showcases 'Old Masters': renaissance portraiture, as well German, Italian, Flemish and Spanish paintings. However, the Ground Floor and Level 1 is home to more contemporary works and some of my personal favourite artists: Marc Chagall, Vincent Van Gogh, Ernst Ludwig Kirchner, Salvador Dali, Pablo Picasso, Pierre-Auguste Renoir, Claude Monet and even Roy Lichtenstein. Bursting in colour wherever you turn, it was a nice contrast to the dark, predominantly religious and historical paintings of the earlier collections.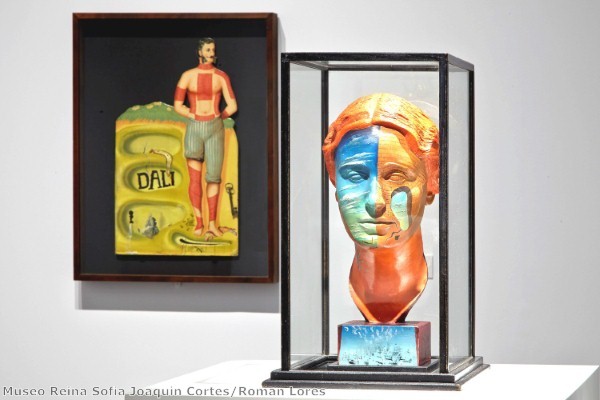 Salvador Dali exhibition, Reina Sofia
The ultimate artistic treat of the trip, however, was a visit to the highly-anticipated retrospective of Salvador Dali's work in The Reina Sofía. Running until September 2nd 2013, it's the biggest retrospective seen in Spain since 1983, and the long queues snaking around the block on its opening day (which I was lucky enough to be visiting on) gave you an insight into quite how popular this Catalan-born artist is for both the locals and tourists alike.
Few artists capture the imagination quite as much as Salvador Dali, and it was a treat to see many of his most famous works – such as The Temptation of Saint Anthony (1946) and The Persistence of Memory (1931) – all in one place. And, unlike in a small collection of his works (which spans over 60 years) you could really see how many of his key surrealist themes had evolved over time.
I also hadn't realised quite how involved he had got in the film world after he had been exiled to the US in the 1940s. From his cinematic collaborations with Alfred Hitchcock, Luis Bunuel and Walt Disney to his set designs and even advertisements, the artist became quite a popular (if eccentric) public character in the entertainment industry. I spent several hours perusing his works, from room to room, but I could easily have spent longer at the exhibition – and if you want to browse the usual collections as well, you could easily factor in a whole afternoon at The Reina Sofía.
After a day's exploration of the city, and its famous museums, the AC Palacio del Retiro, located a short walk away from the 'art triangle' and opposite Retiro Park – a green oasis in the heart of the city – was the ideal base in which to retreat to. The hotel – part of the Autograph Collection – is a historic 20th century building with National Heritage Status, full with original features, including stunning stained glass windows from Maumejean-Paris and a wrought iron elevator. These preserved historic features sit side by side with contemporary works of art and high-tech mod-cons, creating an eye-catching combination of old and new.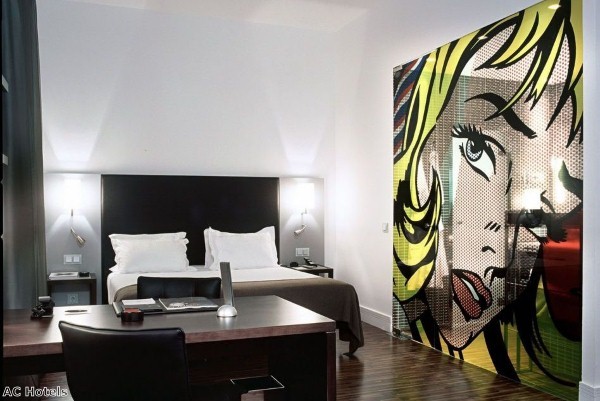 AC Palacio del Retiro
I especially loved my spacious suite, at the top of a grand marble staircase with original wrought iron banisters, once leading from its front entrance. Alongside comfy sofas, a large flat-screen plasma TV and other mod-cons, the suite boasted a giant bed with two smaller rooms either side, one leading to a walk-in wardrobe and the other to the bathroom. The dark-hued décor was decidedly modern, with iPod speakers and contemporary art on the walls – very apt for its location in the 'art triangle' of Madrid.
With the main part of the city on your doorstep, it was nice to start the evening at the hotel in their lounge sipping a cocktail. And, like all drinking establishments in Madrid, drinks came with an array of tasty tapas. The tangy sea bass tartare served on dainty spoons was a particular favourite (I had several!).
There's plenty of choice for dinner close to the hotel and I decided on Luzi Bombon on my first night, which is a trendy, modern restaurant tucked away down a side street, with a very discreet entrance. Although the Spanish eat late, it soon got very busy after we arrived and was buzzing with activity. It wasn't hard to see why, the food – traditional with a twist – was utterly delicious. I started with fresh oysters with a tangy dressing, then enjoyed 'wild fish' with sundried tomatoes and fennel – a work of art on my plate.
My time in Madrid may have been brief, but having rediscovered the works of my favourite artists in the city, I knew I would have to return to explore further its unique artistic heritage.
By Sarah Gibbons
Fact box:
For more information about the AC Palacio del Retiro hotel visit the Autograph Hotel's website.
You can learn more about these new Autograph Collection travel experiences and find out exactly what your own personal signature says about you by visiting the new "What Does Your Autograph Say About You?" app on the Autograph Collection Facebook page, www.facebook.com/autographcollection.
For more information abour Madrid visit esmadrid.com.