So many sights and activities in Jersey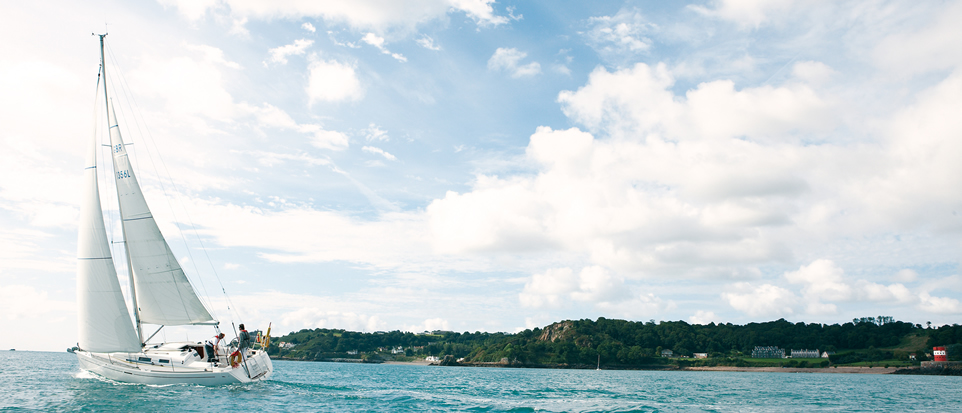 You will be surprised at how many sights and activities are waiting for you in Jersey!
When you visit this tiny island in the English Channel, you could be forgiven for assuming there is not always a lot going on, given its diminutive size – but you couldn't be more wrong. It may only measure nine miles by five, but it has certainly managed to pack a lot to see and do on to its landmass – something you will discover when you visit.
Whether travelling over for a day's excursion from the UK mainland, a weekend retreat or a longer holiday, you will find Jersey certainly keeps you busy.
Loads of activities in Jersey
There are so many activities in Jersey for you to choose from that you may struggle to narrow down your itinerary during your time here – luckily Jersey.com can help you out.
We have up-to-date information on all of the activities and events taking place on the island, so you are sure never to miss out on an experience you could love.
And don't assume that all that is waiting for you is on dry land – Jersey also offers plenty of fun things for you to have a go at on the waves and even in the air! Indeed, you could take a flying lesson or – if you're feeling brave – do a sky dive during your time here.
You are also sure to want to visit one of the many beaches and hit the waves or take a peek beneath the surface with a spot of snorkelling. One of the most popular activities in Jersey is walking, but you could also try your hand at rock climbing, blokarting or participate in a relaxing game of golf.
Relax in Jersey
While you will find plenty going on in Jersey designed to keep you busy, there are also many opportunities for you to simply relax.
The island is a great place to come if you want to indulge your passion for fishing, with several different species in its waters whether you are boat fishing, beach casting or angling at a freshwater reservoir.
You could also visit one of the health and fitness facilities and indulge in a pampering session or try a sauna. Best of all, many of the activities that can be found in Jersey are completely free to have a go at – and you can find out more at Jersey.com.
Have a holiday to remember in Jersey
Jersey really is an ideal holiday destination – whether you are travelling alone and want to have a go at something new or you are part of a group who all have different interests.
During your time here, you can spend your days exploring the magnificent castles the island boasts, taking in a museum or visiting one of the wildlife or adventure parks.
You could also get out and view the island at your own leisure by foot or by bike, or take a tour with an expert guide if you want to learn more.
There is also a vibrant nightlife that is sure to keep you entertained, along with many exciting events taking place throughout the year. So, for an action-packed holiday make sure you choose fun-filled Jersey.
---