Nepal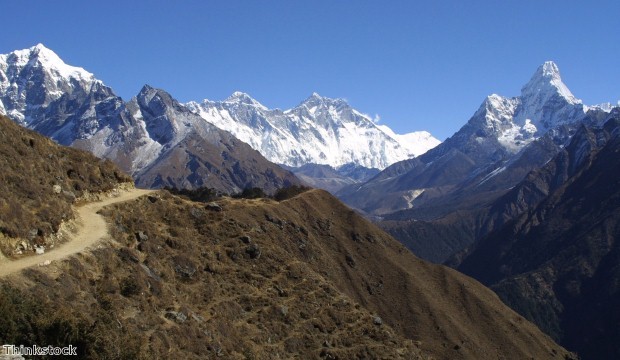 ---
Dominated by the mighty Himalayas, Nepal is perfect for the traveller looking to soak up some spirituality and peace, as well as those after some great shopping for cheap, cheap prices.
Nepal is also a top destination for the adventurer, where the enticingly challenging Himalayas – and the world's highest mountain Mount Everest – awaits those fearless enough to tread its infamous path. But those who are not quite Tenzing and Hillary will be relieved to know there are plenty of less demanding but spectacular hikes also on offer.
The Annapurna Circuit is Nepal's most famous trek and follows the ancient paths used as trade routes between Nepal and Tibet. Shorter hikes are also available and if you would rather admire the striking Himalayas from afar, don't worry, wherever you are the snow-capped peaks will dominate the skyline.
The bustling city of Kathmandu is a far-cry from the serene surrounds of the mountains; an intoxicating mishmash of speeding rickshaws, vibrant markets and towering temples. If you fancy a spot of bargain-hunting, this is the place to go.
Nepal Essential Information:
Capital: Kathmandu
Major cities: Bhaktapur and Patan
Places of interest: Nagarkot, Lake Pokhara and Pashupatinath
Time Zone: GMT +5.45
Language: Nepali. To learn the basics of Nepali visit www.nepali.info http://www.nepali.info/nepali/lessons/
Currency: Nepalese rupee (NPR). For up-to-date exchange rates see: www.xe.com/ucc.
International dialling code: +977
British Embassy: visit the website for information