Elements to include on your Antigua honeymoon
Saturday, 14 December 2013 1:53 PM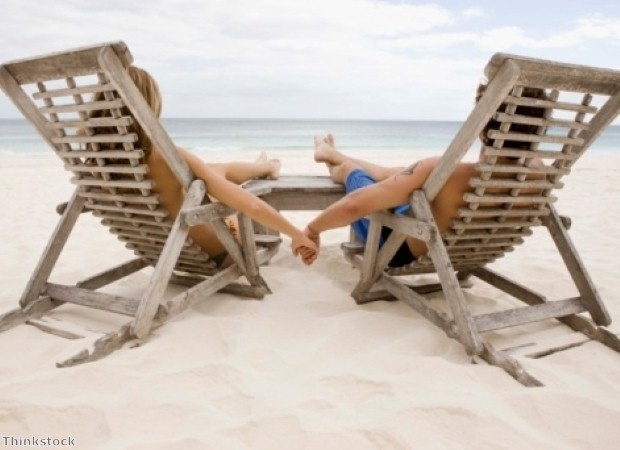 ---
Antigua honeymoons are probably just about as romantic and as luxurious as you can get, think 365 beaches with soft sugar sand, palms swaying the the warm Caribbean trade winds, aquamarine waters filled with colourful coral reefs, steel drum bands and plenty of unique culture and heritage to get suck into. Pair this with luxurious world class resorts and you've got the recipe for the perfect honeymoon.
A couples' massage at the spa
Many of Antigua's top resorts have luxurious spas where you can enjoy treatments, wraps and massages for a bit of indulgent relaxation. And what could be better than enjoying a massage with your new spouse in stunning surrounds? Indulge in a traditional Swedish massage with aromatherapy oils, hot stone therapy to ease away your aches and pains or a full body deep tissue massage, all will help you destress and completely relax on your honeymoon.
A helicopter ride across the island
Possibly one of the most romantic activities to try on a honeymoon to Antigua is to take a helicopter ride across the island to enjoy spectacular views of emerald green hills, turquoise blue seas, powder pink beaches and the specks of tiny white sails of boats below. A true Caribbean beauty, Antigua is stunning when seen from the ground, but to see it all at once from the air is something truly special.
A sunset cruise
Since Antigua is such a famous sailing destination, then hitting the water is definitely a must. A sail or a cruise at sunset could make your evening extra romantic. Many of the island's resorts can organise this for you, complete with a glass of champagne and perhaps and onboard picnic. Lay back in the warm Caribbean breeze and watch the candyfloss pink colours light up the sky.
A shopping trip
You'll definitely want to pick up a memento from your honeymoon, so a shopping trip to the capital of St John's could be just the thing. It needn't be stressful either as many of the hotels and resorts can organise the trip for you. They'll arrange for a taxi to pick you up and take you to all the best shops in town. Pick up a painting from one of the art shops and galleries or buy a bottle of English Harbour rum to take back with you, so you can enjoy those rum punches at home too.
Horse riding along the beach
Walking hand in hand down the sandy beach can be pretty special, but if you want to yank it up a notch, then why not try it on horseback? Many of the hotel's resorts can organise this for you as part of their honeymoon packages. It's a great and unique way to explore the island – trotting along the edge of the shore as cool spray of the surf cools you down. It's also a great way to explore the island's tropical interior filled with verdant green plants and many species of birds.