Top 5 holidays for chocoholics
Friday, 30 March 2012 8:00 AM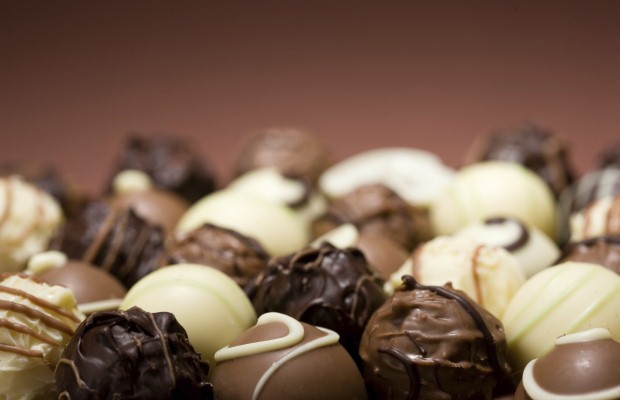 Are you a self-proclaimed chocoholic? If you can't get enough of the world's tastiest treat then why not combine your passion for chocolate with a holiday?
Here's travelbite.co.uk's round-up of the best chocolate-themed holidays around the world:
Where it all began, Mexico
In Oaxaca, located in south-eastern Mexico, the centuries-old tradition of chocolate-making is still going strong today, with Oaxacans each apparently consuming 5.5 pounds of the stuff on average per year! The 'drink of the gods' is used not just in food but as a popular beverage.
There are a number of chocolate factories in Oaxaca, mostly around Calle Mina, where you can watch workers mix the chocolate and taste the condensed form of an ancient treat.
Check out the Abastos Market for artisan chocolate stalls and follow the locals to Chocolate Mayordomo at one of its two locations in town and don't forget to try the chocolate corn.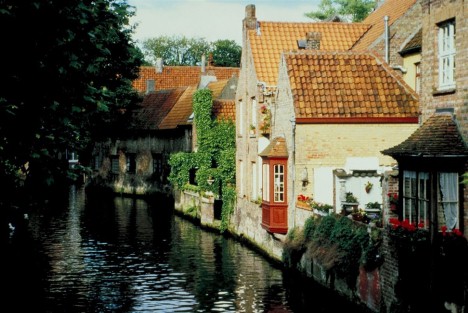 The home of praline, Belgium
Belgium is the undisputed top chocolate-producing country in the world and any chocoholic worth their salt will know Neuhaus, Leonidas, Corne Port Royal, and Godiva – all Belgium chocolate-making institutions.
The Belgian praline – a chocolate layer covering a soft centre filled with cream or nut pastes – is at the heart of Belgian chocolate's reputation. The story goes that the Duke of Plessis-Pralin, an ambassador to Louis XIII, is responsible for naming pralines. He ordered the creation of a sweet treat to distract the rebels of Bordelais.
There are four chocolate museums for aficionados to visit in Belgium – in Brussels, Hall, Eupen and Bruges (pictured above).
If you're looking to sit down and enjoy Belgium's sweet treats, visit the Wittamer Café, a 100-year-old, family-owned chocolate-making business in the Sablon district of Brussels.
Once a luxury product only enjoyed by the wealthy, Belgian chocolates are a decadence we can all now share.
Chocolate heritage, Zurich
Switzerland was one of the first countries after Belgium to manufacture chocolate. Zurich is the heart of chocolate production in the country and Lindt, Treuscher and Sprungli all have factories and stores in the city.
The most famous café is undoubtedly the Zürich institution that is Sprüngli; now celebrating its 175th birthday. Confectioner David Sprüngli-Schwarz and his 29 year-old son Rudolf Sprüngli-Ammann were the pioneers of the chocolate industry and their business evolved into the chocolate industry giant we know today: Lindt. The historic premises in Zürich, however, retained the original name.
Luxemburgerli – miniature macaroons which melt-in-the-mouth (pictured above) – are its speciality and they have even become an emblem of Zürich itself.
Chocolate-themed hotel, Bournemouth
Immortalise yourself in chocolate at a chocolate portrait painting session run by top chocolatier Gerry Wilton, who owns and runs the world's first chocolate themed hotel.
At Gerry's unique Grade II listed Chocolate Boutique Hotel in Bournemouth, you can learn how to paint a portrait of yourself in dark, milk and white chocolate; stay in chocolate-themed rooms; and indulge in the culinary art of making delicious Belgian truffles by hand at one of Gerry's Chocolate Delight workshops.
There are also chocolate fountains, a chance to learn all about the history of chocolate and a Chocolate Bar, where you can treat yourself to a glorious handmade chocolate cocktail.
You can even learn how to match chocolate with wine and spirits in a unique chocolate tasting session inspired by the famous Belgian chocolatier Laurent Gerbaud, whose range of chocolates is designed to be eaten and tasted with wines such as Pinot Grigio and Sauvignon Blanc, as well as mulled wines, dessert wines and malt whisky.
Cocoa delicacies, Sicily
For something a little different head to Noto in Sicily. Here you will find the famous local chocolate made solely of cocoa, sugar and spices, from peperoncino to bergamot, vanilla and carob tree.
Also try the Gremolade with wild strawberries or almond from Ciaceri ice cream shop, or buy it from the Antica Dolceria Bonajuto.
Noto was defined by the art historian Cesare Brandi as the "garden of stone" for the beauty and uniqueness of its churches and palaces, moulded in the local stone.
travelbite.co.uk staff
Follow us @travelbite