What makes Toulouse a fantastic family break?
Monday, 24 September 2012 1:14 PM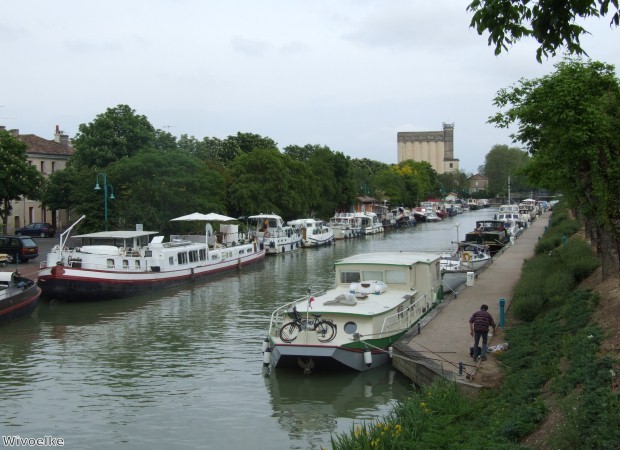 ---
France is a fantastic country for a family holiday thanks to its wealth of accommodation options and stunning scenery. While its countryside is perfect for an affordable camping break, you can also enjoy this type of getaway in the city of Toulouse.
If you like to go back to nature with your kids and allow them to get active, Toulouse offers the perfect balance. While you have the option to camp a little out of the centre, there is also a wealth of green spaces where you can go hiking and bike riding and play tennis.
Also, if you decide to pick up Auto Europe car hire at Toulouse Airport, you can head off on daytrips to the ocean and mountains for further outdoor fun. For additional details about family getaways in Toulouse, read our guide below.
A wealth of accommodation to choose from
If camping is something you enjoy doing with a family, you might not think this is a type of accommodation you can book when on a city break. However you will find campsites such as La Bouriette and Rupe Toulouse around 6 km from the centre of Toulouse.
The latter option is in the green park of Sesquieres and is close to the Canal Lateral, which is perfect for strolling along. If you would rather stay in a bed and breakfast, especially if your children are perhaps a little bit too young to camp, you also have a wide choice. There are also dozens of hotels across a variety of ratings, all the way up to five-star luxury if the trip is for a special occasion.
Lots of outdoor space
You don't need to camp in Sesquieres recreational park to enjoy its beautiful scenery and abundance of activities such as fishing, water skiing and tennis. Hop in your rental vehicle or take public transport and you can be in this green oasis in a matter of minutes. La Ramee is to the south-west of the city and is one of the most popular parks with locals and visitors alike.
This is because there is plenty for you and your family to enjoy here, including kayaking, windsurfing and even a round or two of golf. Pech David is the highest park in Toulouse, and it is well worth visiting simply to enjoy the stunning views of the Pyrenees Mountains.
Family-friendly cultural sites
As well as the great outdoors, Toulouse also boasts some wonderful indoor attractions. The National History Museum is fascinating for young and old alike and covers the development of humans and animals. There are special children's workshops to keep youngsters amused, so parents can rest assured they won't be bored here.
Old Wings Toulouse is another must-visit for families holidaying in the French city. This should only take around 15 minutes by car from the city centre and is the perfect place for aviation fans. You can see a collection of restored gliders, engines, aeroplanes and helicopters that are all lovingly worked on by a team of volunteers.
Easy to get around
Aside from driving and using public transport, Toulouse is really easy to get around by foot or on two wheels. Walking and cycling is a pleasure thanks to the city's array of beautiful canals that are lovely to travel along, such as the UNESCO World Heritage Site Canal du Midi. Lots of the top attractions have places for you to secure any bikes you hire, so you won't find cycling an inconvenience.