Why choose Baga for a break in Goa?
Monday, 7 January 2013 10:31 AM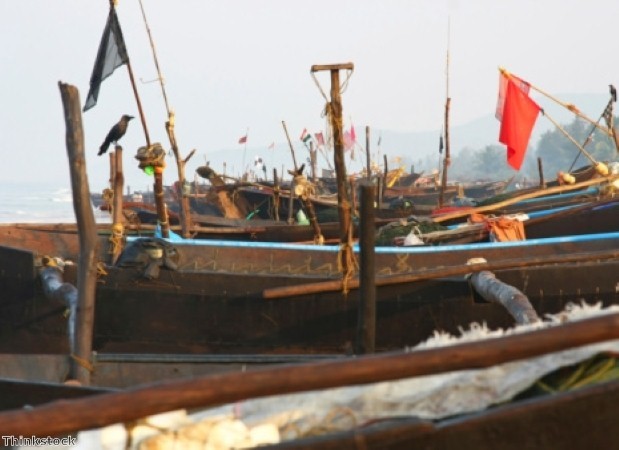 ---
Goa in India is a very eclectic destination – there are peaceful beaches, bustling bars and fascinating historical attractions within the southern state. This makes it an excellent place to choose if you're searching for a varied holiday overseas.
If you're keen to experience the hustle and bustle of Goa, Baga is a brilliant option. It's close to Calangute – one of the state's busiest stretches of sand – so the hubbub can often spill over into Baga and make it a lively place to spend an afternoon.
Baga beach
The main attraction of Baga is its beach, which is a glorious strip of white sand that is divided at one point by a creek from which the area gets its name. This makes it an incredibly picturesque setting and is one of the reasons why it stands out from Goa's other beaches.
There are plenty of amenities on this part of the coast, with parasols and sunbeds available for hire, as well as restaurants where you can pick up a bite to eat or enjoy a cocktail in the sunshine.
However, one of the nicest things about relaxing on Baga beach is watching the local fishermen going about their business as they have for years. Many of them still head out to sea each day in their small boats to bring back fresh seafood – much of which you'll discover on the menus of the restaurants here.
Water sports at Baga
If you're keen to get active on your holiday in Goa, there are plenty of water sports you can try at Baga. You can have a go at parasailing – which involves gliding through the air attached to a parachute and towed by a boat – wakeboarding and jet skiing.
It is also possible to learn to kite or windsurf while you're here, and there are numerous schools where you can pick up the basics from a well-trained instructor if you've never tried the sports before.
Another, more relaxing, option is to go on a dolphin-watching trip. These gentle marine mammals are often spotted 1 to 2 km from the shore, so you have an excellent chance of seeing these creatures in their natural environment.
Nearby attractions at Baga
Although you could easily spend your entire trip enjoying the delights of Baga beach, you may want to explore a little further afield to see some more of Goa.
Calangute has a reputation for its bustling nightlife, so if you'd like to dance the night away, this is the place to head to. Baga itself boasts Tito's Nightclub (one of the oldest such establishments in Goa), along with many other clubs and bars, while in Calangute you'll find several other nightspots, including Club Antoos in the south of the town.
Travel to the north of Baga, meanwhile, and you'll reach Anjuna, another seaside town that is famous for its market. If you're keen to pick up a few souvenirs of your trip, you should travel to Anjuna on a Wednesday, as this is when all the stalls are set up offering all manner of handicrafts, including jewellery and clothing.
Aguada Fort is also close to Baga and this historical monument is interesting to explore. This Portuguese enclave from the 17th century is the best-preserved fortress from this era in Goa and is well worth a visit during your holiday.
If you're keen to organise a getaway to Goa that caters to your interests, companies like Jewel in the Crown can help you find the most suitable accommodation and arrange trips to some of the state's other attractions.