Events to attend in Auckland this summer
Friday, 8 June 2012 11:48 AM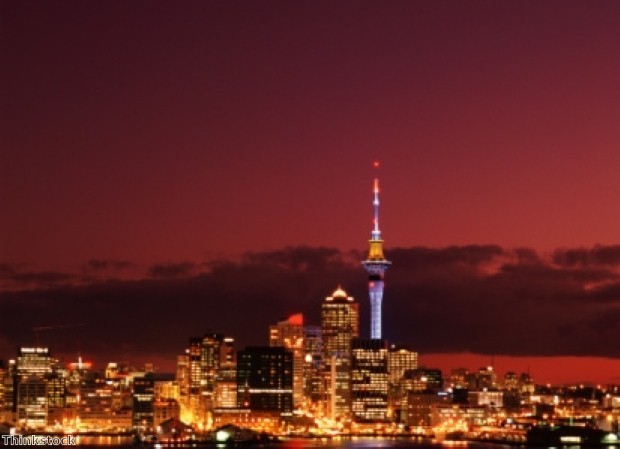 ---
If you're planning a trip to Auckland this summer, it's worth taking a look at the events occurring in the New Zealand city during your stay. Whether you're a fan of art, a history buff, a horticulturalist or a wine connoisseur, you'll find some great shows and days out to attend in July, August and September.
There's plenty to see in Polynesia's largest city for adults and children alike, and the events hosted in Auckland are equally plentiful. Read on to discover some of the best occasions to take in during your stay.
History
After a long Auckland flight, you'll want to stretch your legs, and how better to do so than on a Maritime Heritage Walk? The tour – led by an experienced guide – takes place on July 7th and again on August 4th from Fullers Ferry Terminal. As you make your way along the coastline, you'll learn about the important maritime events in Auckland's past, and can enter the nearby Maritime Museum for free afterwards.
Several days later in July is the Tinker, Tailor, Soldier, Sailor live event at Howick Historical Village, and this is a must for children. Here, youngsters can watch traditional trades being performed by people in costume and even have a go at some tasks themselves.
Arts and crafts
A must-visit for any art fans is the annual Auckland Art and Craft Fair, which is scheduled to take place on July 28th. The event sees local artists and craftspeople descend on the Aotea Centre to showcase their creations, which range from paintings, illustrations and jewellery to photography, fashion and homewares. This could be the perfect place to pick up some souvenirs or look for presents for friends or relatives back home.
Another arty event, the Franklin Arts Festival, takes place between September 1st and 9th in Pukekohe, and brings together artists from the Franklin district, as well as the wider nation. Hundreds of artworks in all kinds of mediums are on display at Pukekohe Town Hall and the New Zealand Steel Gallery as part of the event, and all pieces on show are for sale, should something you see take your fancy.
Wine
If you're visiting at the end of July, head to the Viaduct Events Centre on July 31st for the Hot Red Hawke's Bay Wine Expo. More than 20 of the area's wineries get together and display at least 100 of their best wines, with reds such as Merlot, Syrah and special Hawke's Bay blends, and whites like Semillon, Sauvignon Blanc and Pinot Gris all available.
Trains
A great afternoon out for the children will be a visit to the North Shore Model Train Show, which takes place on August 18th and 19th. The Birkenhead event is taking place at the North Shore Model Railway Club and will feature scaled trains from New Zealand, Britain and America, many of which will have realistic sounds and lights and chuff along miniature tracks.
Nature
If you're a keen gardener and want to know more about growing beautiful orchids, visit the Kelston Community Centre for the Waitakere Orchid Club Spring Show on Friday August 24th or Saturday 25th. The event will be attended by representatives from the South Auckland Orchid Society, the Howick Orchid Society and the New Zealand Orchid Society, as well as the New Zealand branch of the Cymbidium Society of America, so you'll be able to get some expert advice on growing the blooms at home.
Also taking place on August 25th is the Auckland Pet & Animal Expo in Wairau Valley. Held at the North Shore Events Centre, the occasion is one of the largest of its kind in New Zealand and comprises entertainment and animal husbandry displays. You can get top tips from experts and the children will delight in being able to get close to kittens and puppies at Cuddle Corner.
Carnival
Visiting in mid-July? You won't want to miss the Papakura Theatre Carnival 2012 on the 14th at the Off Broadway Theatre. The whole family can take part in games, browse the craft stalls, tuck into popcorn and candy floss and have a fun day out. The carnival will be held indoors, so there's no need to worry that rain will dampen spirits.