Mongolia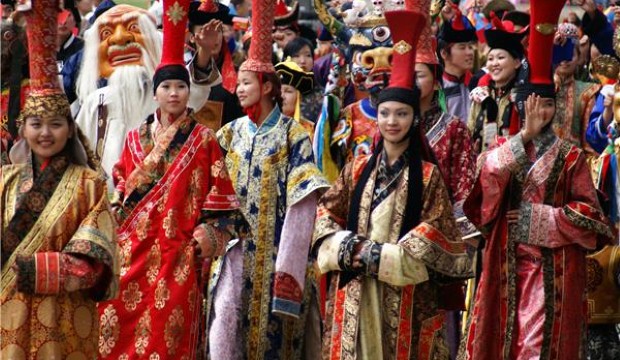 ---
Famed for its 12-13th century leader – the great Genghis Khan, who established the largest contiguous empire in history – Mongolia is a land of traditional horse herders. (It surely is the only country in the world which has 54 names for 'horse' in its native language…).
In this vast, wild country of open plains and meadows, lakes, forests and mountains, the horse has been an essential part of everyday nomadic life since before the time of Genghis Khan. The best way to experience the heart of the country is to go on a horseback safari and stay in the traditional gers (or yurts) of the nomadic people.
Even the capital city — Ulan Bator — is a true nomad, moving 29 times before its current location!
The 3,000-mile Gobi Desert is famous for its flaming orange-hued rocks and as the place where the first nest of dinosaur eggs and other fossils were found. A visit to the Gurvansaik National Park here is a 'must-do' for holidaymakers.
The colourful Naadam festival is not to be missed, the biggest festival in Mongolia. From July 11-13th, Mongolia comes alive with colour, with Mongolians dressing in their traditional attire. Wrestling, horse racing and archery are the three main events during the festival.
Mongolia Essential Information:
Capital: Ulan Bator
Time Zone: GMT +7
Language: Mongolian.
Currency: Togrog (tugrik) (MNT). For up-to-date exchange rates see: www.xe.com/ucc
International dialling code: +976
British Embassy: visit the website for more information