Great reasons to explore New England by rail
Tuesday, 24 April 2012 11:38 AM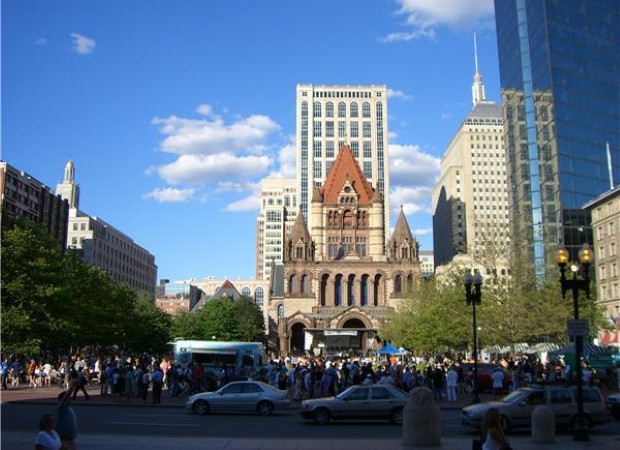 ---
New England is famous for its spectacular scenery – particularly in the autumn months, or fall, as it is known in the US. So, if you're planning on visiting the region, there is no better season in which to do so – but why explore by rail?
There are many reasons to discover New England with a USA rail tour, not least of which is the variety of fantastic railways you'll have the chance to ride on. Read our guide to discover why rail travel in autumn is the ultimate choice for a getaway in New England.
See the region's famous foliage
If you choose an escorted train holiday in New England, seeing the stunning fall foliage is guaranteed to be one of the highlights. In autumn, this leafy area's sensational greenery turns to a tapestry of golds, deep reds and yellows – something that draws countless people from both the US and overseas every year.
By choosing train travel, you can see even more of this amazing spectacle. Indeed, many of the rail routes you'll take here are considered to be some of the country's most scenic, and you'll have the chance to view mile after mile of splendid scenery as you travel from one destination to the next.
Ride on iconic lines
One of the best things about rail travel in the USA is the heritage lines you can travel on. Among these is the Cape Cod Central Railroad, which is often cited as one of the most picturesque lines in the country, taking you on a beautiful adventure past lush marshes, woodlands and cranberry bogs.
The Downeaster, meanwhile, carries you on a 116 mile journey through New England en route to Portland, giving you great views along the way. Travel on the Mount Washington Cog Railway next and you'll experience a real slice of the history of train travel, as this was the world's first cog railway. What's more, it will take you some 6,228 ft to the summit of Mount Washington, where you'll be treated to incredible vistas of the White Mountains.
You final rail journey will be on the famous Notch Train – the North Conway Scenic Railroad, which first ran over 130 years ago. It will take you through the stunning Crawford Notch, where the train will chug past dramatic ravines, mountain scenery and picturesque brooks. Live commentary will run throughout the journey, so you'll be able to learn all about the local landscape as you see it.
Visit great places
As well as seeing some incredible scenery and travelling on excellent railroads, you'll visit some wonderful towns and cities. Your adventure will begin in the beautiful town of Falmouth on Cape Cod, where you'll be based for several days. The summer resort of Martha's Vineyard, a destination famous for being a favourite getaway spot for wealthier residents, will be among the places you visit during your stay.
Because of local preservation efforts, coming here is a little like travelling back in time, and the resort has the rare quality of being virtually free of big business franchises. A coach tour will show you the main sights, before you spend a full day exploring Cape Cod at your leisure. This is a great opportunity to discover more of Falmouth – such as its gorgeous beaches – or you could go a little further afield.
Another destination on your itinerary will be Boston, where you'll spend two nights. A guided sightseeing tour will introduce you to some of the main landmarks on the city's well-known Freedom Trail, including Beacon Hill and the USS Constitution. A whale-watching trip by high-speed catamaran will make up the afternoon's activities; look out for minke, finback and humpback whales.
After travelling from Boston to Portland, you'll take a coach trip into the White Mountains on your way to North Conway. Giving you the opportunity to see some of the US's most beautiful landscapes, this journey is a highlight of the tour. While spectacular during any season, it is undoubtedly at its best in autumn, when the view is a riot of colour.
Combine these amazing destinations with travel on some fantastic railways and the splendid hues of autumn, and it is no wonder that travelling New England by rail is such an amazing experience.