Bank holiday & half term fun with the family
Thursday, 23 May 2013 2:02 PM
There's a host of fun family events taking place across the UK, from learning about the life of pirates in Plymouth to discovering Britain's 'horrible history' at Warwick Castle.
Here's our pick of events for all the family:
Big Picnic at Hampton Court Palace, London: May 25-27th
Pack your picnic hampers and blankets and head off to Hampton Court Palace for a weekend of fun-filled family activities and live entertainment in the East Front Gardens. Youngsters can meet historical characters, become a royal surgeon's apprentice with Dr Szydlo, the Alchemist, and even take part in a sport's day to work out whether they're 'fit to rule'. RADA- trained actors and actresses will also be on stage acting out stories from The Canterbury Tales. Meanwhile, Hampton Court Palace Green will host the 'Foodies Festival', featuring live cooking and celebrity chefs. Adult tickets cost £15; concessions £12.40 and children go free. For more information click here.
Plymouth Pirate Weekend: May 25-26th
Ahoy there! Plymouth's Pirate Weekend 2013 takes place in Plymouth's Barbican and Sutton Harbour on May 25-26th with plenty of family fun. Tall ship The Bessie Ellen will be berthed in Sutton Harbour and families will be invited on board to get a taste of life as a pirate from a pirate guide. Over the weekend, kids can test their skills making Georgian musket balls, candles and dying cloth; and entertainment will include Pirate Tales with Tyburn Jig, Yo Ho Ho Pirate Puppet Show, stilt walkers, jugglers and face painting. They can also learn about pirate history with 'gory' details of medicine on board the pirate ships and a weapons display from The Medieval Society. Competitions will be held for the best fancy dress competitions – but look out for Captain Jack Sparrow lookalike, Jonty Depp, causing mischief amongst the crowds…The Bessie Ellen will be open from 10am – 4pm each day and free all weekend. For more information click here.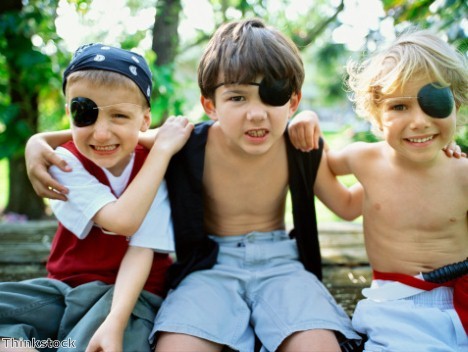 Warwick Castle's Horrible Histories Foul Fayre, Warwick: May 25th to June 2nd
The Foul Fayre takes the best bits of Terry Deary's Horrible Histories books and immerses visitors of all ages in the most gruesome and most fun aspects of Britain's history. Visitors will discover troubled tales and foul facts from the Stormin' Normans and Vile Victorians, by way of the Smashing Saxons, Measly Middle Ages and Terrible Tudors, which come to life at five camps set in Warwick Castle's grounds. Visitors can also meet creators of the world's bestselling children's history-book series, Terry Deary, at a book signing on Saturday May 25th. Terry will be joined by Horrible Histories illustrator Martin Brown who will offer children illustration lessons. Tickets cost from £17.10 for adults; children (aged 4-11 years) from £11.70; under 3s admitted free. For more information click here.
The Llanelli Festival of Walks, Carmarthenshire, Wales: May 24-27th
Make the most of the long bank holiday weekend and get out in the fresh air to explore the Welsh Coastal Path in Carmarthenshire. Now in its 18th year, the Llanelli Festival of Walks offers walks to suit all ages and abilities with family rambles of a few miles ending at a good spot for an ice cream! In the company of the Llanelli Ramblers, discover hidden villages, breathtaking ridges, vast sandy dunes and stunning scenery. Cost: £6 per person per walk, booked in advance. No charge for children on family walks. For more information click here.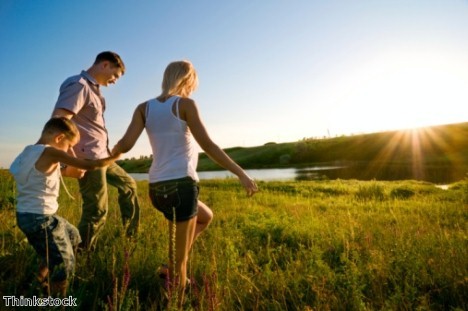 Chelsea Fringe Festival, London: May 18th to June 9th
Chelsea Fringe Festival is returning for its second year this May – an entirely volunteer-run celebration of plants, gardens and landscapes, to coincide with the famous Chelsea Flower Show. From community and guerilla gardening projects, to art installations and pop-up restaurants and shops in inspiring venues across London, there's plenty to do with the family over the half term period. Some of the highlights include the 'Floating Forest' at Portobello Dock – a mesmerising floating grid of 600 sections of tree-trunk, created by a Montreal design team – and The Garden of Disorientation, a converted Smithfield slaughterhouse which has been transformed by landscape designer Deborah Nagan into a scented mint garden, complete with mojito bar, exhibition space and performance area. For more information click here. http://www.chelseafringe.com/
The Bushcraft Show, Derbyshire: May 25-27th
Want to brush up on your bushcraft and survival skills? Head over to Elvaston Castle & Country Park which is hosting The Bushcraft Show. With Massai Warriors from Kenya, the stars of Discovery Channel's Man, Woman, Wild and John 'Lofty' Wiseman, author of The SAS Survival Handbook all attending, the show is set to entertain individuals and families of all ages for a celebration of all things bushcraft over the May bank holiday weekend. You'll be able to track animals in the woodland, learn about all types of plants and wildlife with one of the many bushcraft experts, and see a wonder of nature as a Land Rover is pulled by blades of grass! If that's not enough you can experience the world's most extreme animals in your hands, cuddle a cockroach, snuggle up to a snake and tame a tarantula. For more information click here.
Knights & Princesses Day, Chirk Castle, Wrexham: May 30th
Calling all knights and princesses! Put your best costume on and enjoy a day of fun-filled adventure and courtly life at Chirk Castle in Wrexham, the last Welsh castle from the reign of Edward I that's still lived in today. Youngsters can meet Queen Joanna and her royal attendants, train at knights school or take part in the princesses ball.
Tickets cost £10.50 per adult; £5.25 per child; £26.25 per family; Free entry for all children in costume. For more information click here.
Derwent Island Family Discovery Day, Cumbria: May 30th
Your adventure begins by canoe, when you go to Borrowdale over the upcoming school holidays, with a peaceful paddle across this short sheltered stretch of Derwent water to the intriguing little island. Discover the reality of life on the island past and present, indoors and out whilst also enjoying the gardens, grounds and amazing views. Tickets cost £10 per adult (£8.50 if NT member), £5.50 per child (£3.50 if NT member) and £24 per family (£19 if NT member). For more information click here.
The Big Picnic, Nunnington Hall, North Yorkshire: June 2nd
bZents Theatre Company are back once again at Nunnington Hall with their tremendous blend of activities and performances to delight all the family and guarantee a great day out this half term. Are you ready for more circus cheer and theatrical merriment? There will be plenty of fun for children and adults alike, with fabulous performances about some of our greatest heroes from Robin Hood to Horatio Nelson, where children in the audience play all the main roles. Tickets cost £7.30 per adult, £3.65 per child and £18.25 per family. For more information click here.
Follow us @travelbite