Embark on the adventure of a lifetime with an i-to-i gap break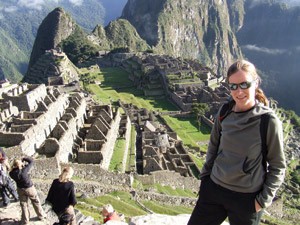 If you're looking for an interesting, exciting way of spending your gap break, why not consider travelling to a far-flung destination to combine adventure with rewarding volunteer work?
Jetting off to faraway countries is a popular option for students embarking on a gap trip, but you can add an extra dimension to your time out by taking part in a project that gives back to the communities you visit.
Check out the wide range of gap travel and volunteering packages on offer at i-to-i to see what you could be doing abroad and to start planning your adventure today.
What can you do on your gap trip?
At i-to-i, there are hundreds of projects and dozens of destinations to choose from.
If you're eager to to spend your time as a volunteer abroad working with people, community development schemes may be ideal.
Such projects can involve helping children to improve a variety of practical, social and academic skills, as well as caring for orphans and underprivileged youngsters who may not have had the best start in life.
Just a few examples include enabling children in the Indian city of Jaipur get to grips with their acting abilities through a series of fun theatre workshops and visiting the slums of Brazil's Rio de Janeiro to assist efforts to engage young people through arts, crafts, dance, music and other media.
Other volunteering projects range from aiding building schemes to construct homes for underprivileged families in Vietnam, Kenya and Costa Rica to coaching promising athletes and sports stars of the future in Argentina, Brazil and South Africa.
One popular way of giving back to local communities among gap break travellers is studying for a Teaching English as a Foreign Language (TEFL) qualification and helping children around the world improve their grasp of the tongue, as well as their understanding of British culture.
You can do this in locations such as Nepal, Peru, Thailand, India and many more countries – the choice is yours!
If you would prefer to work with wildlife and help protect the natural environment, there are many i-to-i conservation projects to choose from – imagine caring for endangered giant pandas in China, aiding the operations of an elephant sanctuary in Sri Lanka or conducting research relating to lions in South Africa.
Of course, it's not all work and no play when you go on a gap break with i-to-i. Take a look at our incredible adventure tours to see what kind of exciting activities you could engage in during your free time.
You could climb Mount Kilimanjaro in Africa, cruise the backwaters of Kerala in India, trek through Thailand's stunning countryside, explore the awe-inspiring natural landscape of the Galapagos Islands or see the ancient site of Machu Picchu in Peru – among many other potential itineraries!
Begin your gap trip with i-to-i
Get in touch with i-to-i today if you want to spend your gap break combining adventure travel with rewarding volunteer work – we are the original gap travel company, run by travellers for travellers, so you can be confident that we have the experience to assist you.
Our team of experts have all travelled extensively and are well-placed to guide you – so if you're not sure exactly what you want to do or where you want to go, we can certainly help!
All of our offerings are financially protected through the ATOL scheme and the fact that i-to-i is a member of ABTA, while we also take part in the Foreign & Commonwealth Office's Know Before You Go initiative and are involved with the Year Out Group.
Call us on 0113 205 4620 or request a callback or brochure through our website to start planning your gap trip today!

---