Top 5 things to see on a day trip to Arras
Tuesday, 15 May 2012 8:56 AM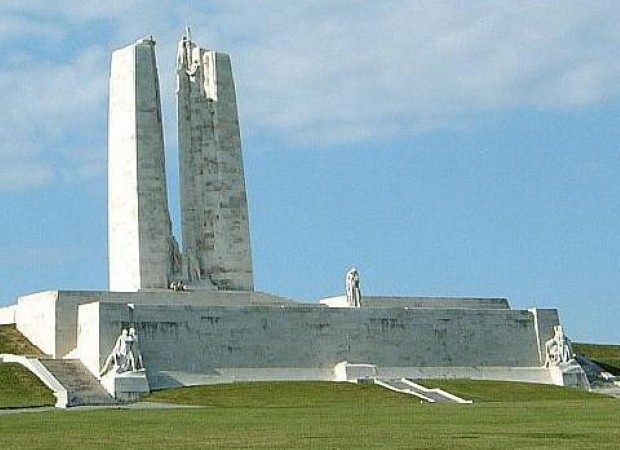 ---
The Nord-Pas de Calais region is a great choice for a school trip, as the visit will allow your students to test their language skills and enjoy some French culture. If you also want them to learn some more about European history during their visit, a day in Arras should be on the itinerary.
There is lots to see in the city, which played an important role in both the Hundred Years' War and World War I. Even though some of its oldest buildings were destroyed in the latter conflict, Arras still boasts two UNESCO World Heritage sites, alongside some fascinating museums.
Vimy Memorial
All school trips to northern France should touch on the horror of the first world war and there are few better places to do it than at the moving Vimy Memorial. Situated close to some preserved trenches from the Battle of Vimy Ridge, it is designed to remember the Canadian troops who lost their lives in the conflict.
Carriere Wellington
This museum commemorates the thousands of British and Commonwealth soldiers who were stationed below ground during the build-up to a brutal offensive in the Battle of Arras. You can take a tour of the network of tunnels the troops were billeted in to gain an insight into what life was like for them, as well as learn about the unusual military strategy used in the fighting.
The Citadel
Arras's Citadel was designed by the renowned military engineer Vauban and built between 1668 and 1672, although it has been modified and restored on a number of occasions since. Along with 11 other of Vauban's forts, it now forms part of a UNESCO World Heritage Site.
Lion d'Arras
Another eye-catching attraction recognised by the UN's cultural organisation is the belfry of the town hall. The elaborate building was originally constructed in the 16th century, but was reduced to rubble after being shelled by the Germans during World War I. A faithful reconstruction now stands on the site, topped by the famous Lion d'Arras symbol.
Grande Place
Like most French cities, Arras has a number of squares that were once the centre for trade in the region. The largest of them is Grande Place, which dates back to the 11th century. Few of the buildings that surround the plaza now are original, due to the damage suffered during the first world war, but it is difficult to tell as they have been beautifully restored in the Baroque style.