A guide to exploring San Francisco by yacht
Friday, 7 September 2012 10:56 AM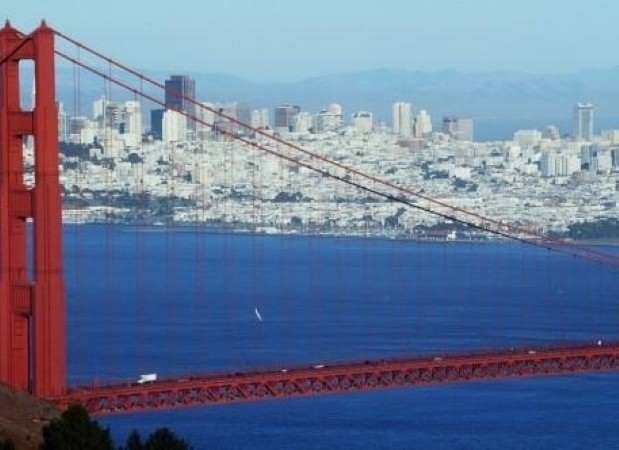 ---
If you choose to book a yacht charter in San Francisco, you will have so many things to see and do you might decide to go back the following year to catch up on anything you missed. Aside from the obvious attractions, like the Golden Gate Bridge and Alcatraz, there are some other hidden gems.
Of course, that doesn't mean you should avoid these leading tourist spots and they are well worth a visit when on holiday in the US city. The Alcatraz tour is truly fascinating and its audio commentary has won awards, while the view from the Golden Gate Bridge is stunning. However, there are some places you can visit that you might not otherwise get the chance to if you were simply flying in and out of the city.
One of these is the Napa Valley. You can moor up at its marina and enjoy a busy day ahead of you. Go on a bike ride through its famous vineyards and perhaps stop off to go on a winery tour, where you can learn more about the winemaking process. Domaine Carneros, Bouchaine Winery and Acacia Winery are all within around 4 miles of Napa Marina, so a bike ride to these is a lovely one to make. You might prefer to hire a car and drive there, but either way it is well worth the effort.
After a morning bike ride and stroll around the vineyards, make sure you head to downtown and enjoy a lovely meal in one of its top restaurants. As you tuck into huge plates of fresh seafood and other local delicacies, you will understand why the Napa Valley took home the Travellers' Choice accolade in the 2012 TripAdvisor Food and Wine Destination in the World category.
Following a leisurely lunch, you might like to browse the area's antique stores in search of a unique souvenir, enjoy a spa treatment, visit an art gallery or hike in one of the valley's main parks. Some of the best include the Skyline Wilderness Park, Robert Louis Stevenson State Park and the Westwood Hills Park.
Another highlight of a yacht charter in San Francisco that other holidaymakers might not get the chance to visit is Sausalito. This 2.2 sq-mile city in the San Francisco Bay Area is a lovely place to moor up at and while away a few hours. Rent a kayak and hit the water to get a closer look at its pretty coast, go inside the Bay Area Discovery Museum or hop on two wheels and explore by bike.
If you decide to visit the museum, it's a particularly good place to come with children. Imagination Playground was designed with free and unstructured play in mind to help kids harness their creativity. Slides, giant foam blocks and fabrics are some of the items housed within the play area.
The Wave Workshop will also teach young and old alike about how underwater creatures adapt to different habitats, as well as allowing you to construct small boats to see how they fare in the water. One of the biggest attractions in Sausalito, though, is the Angel Island State Park. This is the biggest island in the San Francisco Bay Area and boasts spectacular views.
Aside from enjoying the beautiful scenery, you can also head off on a bike ride, take a stroll and go on a tram tour, which comes with an audio commentary. Indeed, the history of the island is an interesting one, so if you like learning more about the places you visit, definitely choose this latter option.
Angel Island was originally a hunting location for native tribes, but then turned into a destination for prisoners of war between 1910 and 1940. During the first and second world wars, troops being sent abroad and those returning home were processed on the island, which was turned into a state park in 1954.
San Francisco is a premier sailing destination, so if you are considering coming here next year, time your trip for the Louis Vuitton – AC Challenger Series between July and September. If you want to go away a little bit later, the whole of September is dedicated to the 34th America's Cup.