Get gap year ideas from Real Gap Experience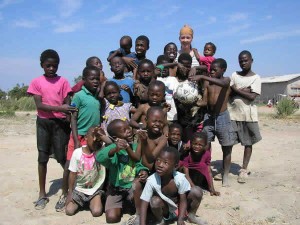 Deciding to go on a gap year can be extremely exciting – but it can also be confusing if you don't quite know where you want to travel to!
One way you can get started with choosing the perfect destination and tour is to examine the most popular trips among those who have already been there and done that.
Take a look at Real Gap Experience's top ten adventures and volunteering projects for those on a gap year to see what other travellers have enjoyed and provide some inspiration for your own getaway.
Top gap adventures
When it comes to the top 10 gap adventures, it is perhaps little surprise that Thailand heads the list.
South-east Asia has always been a popular destination among gap year travellers and our Thailand experience adventure lets you immerse yourself in the culture of one of the region's most interesting countries, enabling you to spend four weeks trekking through beautiful nature sites, learning to cook authentic Thai food, volunteering and – of course – partying.
Second on the list is Real Gap Experience's South Africa wildlife-themed volunteering trip, which sees you look after creatures such as lion cubs and elephants and have fun surfing and dolphin-spotting in the same trip.
Other popular gap year adventures include immersive journeys across countries such as India, Vietnam, Costa Rica, China and Cambodia, as well as a volunteering programme that takes travellers through South Africa, Swaziland and Mozambique.
If you really want to push yourself to the limit on your gap year, why not consider another top ten trip that sees you scale Africa's highest mountain?
Our Kilimanjaro climbing tour allows you to explore moorland and rainforest on the lower slopes of the peak before ascending to the summit for some spectacular views.
Top volunteering projects
Giving up your time to aid conservation efforts or help the less fortunate can be a particularly rewarding way to spend your gap year.
Among our top 10 gap volunteering projects is the opportunity to work on an operating ranch in the US's Rocky Mountains. Here, you will go horse riding and camping and learn how to lasso and herd cows on horseback, among other things.
You will also have the chance to explore the stunning Yellowstone National Park during your free time – a must-do for anyone with an interest in America's diverse natural landscape.
Other popular gap year volunteering projects include assisting giant panda conservation efforts in China, teaching English as a foreign language in France and China, and educating children in countries such as Moldova.
You can also help local communities in Guatemala by joining a building project that constructs homes for those currently living in poor conditions.
There's a volunteering project to suit a range of interests, so see what else you could do on an adventure with Real Gap Experience.
Let Real Gap Experience inspire you
If you need some help making your mind up when settling on your final destination, all you have to do is get in touch with our experienced team of advisers.
We've all travelled extensively and can provide advice on where to go and what to do based on your own preferences.
Real Gap Experience has helped tens of thousands of people set off on the trip of a lifetime and we could do the same for you.
We're part of TUI Travel – one of the biggest holiday firms in the world – and can provide peace of mind when it comes to your money in the form of our ATOL and ABTA-backed guarantees.
Real Gap Experience is also a member of the Year Out Group and the Foreign & Commonwealth Office's Know Before You Go scheme, so you can rest assured that we have all the knowledge you need to get your adventure off the ground.
All you have to do is call us on 01892 882 613 or send an email to info@realgap.co.uk to start organising the trip of a lifetime.

---