Why go island hopping in Sydney?
Tuesday, 20 December 2011 8:34 AM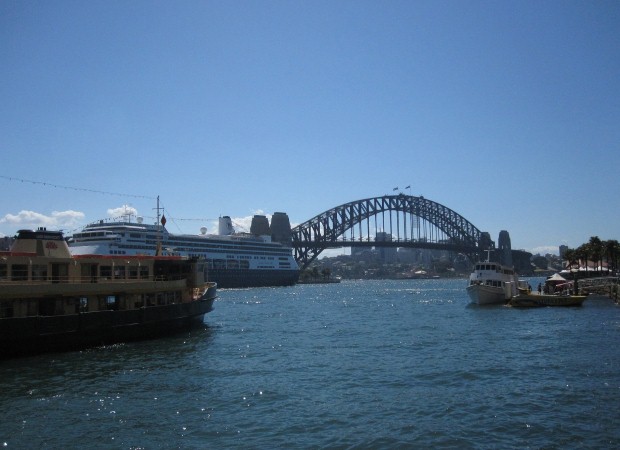 ---
If you've booked cheap business flights to Australia to explore the attractions of iconic Sydney, make sure you include island hopping at Sydney Harbour. Rich in history, culture and simply astounding views, this is the perfect way to dig deeper into the heart of the city.
Island-hopping tours by ferry regularly depart from Darling Harbour and Circular Quay, making it easy to discover these fascinating places. Of course, in addition to the unique attractions that these six isles possess, you will find that taking a ferry around them is a great way to see Sydney Harbour, the bridge and the opera house from a different perspective.
You can choose between visiting a single island, several, or all of them. Perhaps two of the most fascinating are Fort Denison and Cockatoo Island – neither of which should be missed.
The former provides a fascinating insight into the city's history, formerly being a site where convicts were held. When you disembark, you can explore the exciting grounds, from the old cannons to the fort turrets, and even opt to take a tour of the Martelle Tower.
Cockatoo Island, meanwhile, offers an intriguing cross-section of the city's past. Sydney Harbour's largest island, its heritage includes roles as an industrial school, imperial prison and reformatory, with its prison buildings having UNESCO World Heritage site status.
You can take a tour of the amazing island to learn more about it, and there's even the option to camp overnight. Alternatively, simply enjoy its fabulous views of the harbour.
Boasting an equally rich past is Goat Island, which has roots in convict, colonial, Aboriginal and maritime heritage, making it a fascinating place to visit for people of all interests. Among the attractions to keep a particular eye out for are the grand Harbour Master's Residence and the Powder Magazine Complex.
There is a variety of entertaining tours you can take here, spanning those that will focus on the island's broad history and others that will show you what life was like here as a convict or soldier during the 1830s.
If you simply want to indulge in a delicious picnic and enjoy great views, you might like to catch a ferry over to Shark Island. Named after its shark-like shape, the destination is home to shady trees and large grassy areas perfect for picnicking – and the views over Sydney Opera House certainly won't disappoint.
By booking business class flights to Sydney, you can do all this and more on a sensational break.
What's more, if you reserve business class flights, you're likely to find your journey is almost as enjoyable as your holiday!