US east vs west coast: which is best?
Friday, 8 March 2013 8:40 AM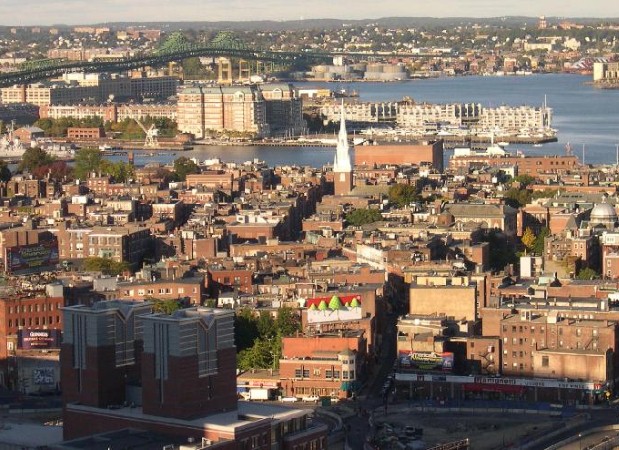 ---
One of the most exciting things about exploring a vast nation like the United States is that you will have a completely different experience depending on where you choose to travel. The east and west coasts both have their appeal – especially if you are keen to take a cruise.
Whether you prefer the laidback LA vibe and beautiful weather on the east coast or the history and scenery of the west coast, one of the best ways to see as much of this fascinating nation as possible is to take it all in on a cruise. You can find some great Cunard deals online – or read on for more information to help you choose between east and west!
The charming east coast
From scenic New England to the bustle and bright lights of New York City, the east coast of the US is a fantastic destination – and when you take a cruise in this part of the world, you will have the opportunity to check out some incredible sights.
New York is the feather in the cap of most east coast cruises – whether your passions include good food, live theatre, brilliant shopping or galleries and museums, you will find plenty of big-city charm in the Big Apple. From its iconic brownstone buildings to the vast expanse of Central Park, you will have no shortage of things to see and do.
Elsewhere on the east coast, Boston offers up plenty of classic charm with an upper-crust twist. Home of the famed Harvard University and the largest city in New England, Boston has a rich and fascinating history. You can see the site of the Boston Tea Party firsthand, as well as the famous Freedom Trail, which played such an important role in shaping America's future. Visitors to Boston can also pop into the famed Cheers bar – the place where everybody knows your name!
If you plan your east coast cruise in the autumn months, you will also have the opportunity to check out the stunning foliage – from September until early November, the leaves change from green to vibrant red, yellow and orange. Stops in Maine and Rhode Island will give you a taste of life outside the big cities – you will want to make sure you always have your camera at the ready to capture the stunning scenery.
West is best?
If the bright lights of Hollywood and the laid-back beach lifestyle are calling your name, then you might want to consider a voyage to the relaxed and sunny west coast. Californians are known for their healthy lifestyle, surfing and outgoing personalities – and you'll get to experience all this and more on your west coast cruise.
In particular, you won't want to miss stops in the vibrant cities of Los Angeles and San Francisco, where you can experience waterfront style at its best. In LA, you can take in the iconic Hollywood sign, pop into the shops on Rodeo Drive and even attend a studio taping of one of your favourite television shows! San Francisco is an eclectic destination where you can combine cosmopolitan city life with the laidback atmosphere of the nearby vineyards in the Sonoma and Napa Valleys.
One thing is for certain – wherever you choose to travel in the US, you are sure to have a trip you will never forget!