Top things to see on a Langtang trek
Wednesday, 22 February 2012 10:14 AM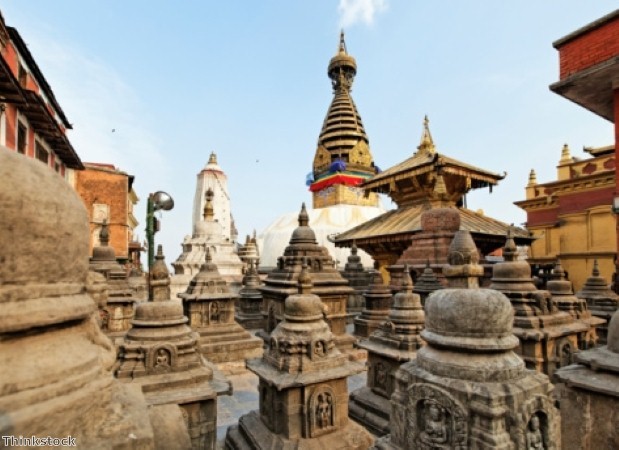 ---
When you think of Nepal treks, well-known routes such as the Annapurna Circuit and Everest hikes may automatically spring to mind. There's more to Nepal than these famous favourites, however, including spectacular Langtang treks.
Indeed, trekking in the Lantang and Helambu region – which is north of Kathmandu – is just as exciting as any of these better-known routes. Top things to see include the snow-capped peaks and tranquil glacial lakes.
So, if you're looking for an alternative trek to tackle on Nepal holidays, consider Langtang. Experiences out here can last 19 days, beginning in the exciting city of Kathmandu.
While not technically part of your trek, this metropolis is an amazing place to explore and you'll be given a tour that takes in everything from the various temples and palaces around Durbar Square to Swayamabuth Stupa. The latter is particularly awe-inspiring, offering staggering views across the city and beyond.
You'll have more time to discover the local culture in the evening – particularly in terms of cuisine. Kathmandu is home to plenty of fine restaurants, generally serving a combination of Nepalese cuisine – the staples of which are rice, lentils and vegetable curries – Indian dishes and Tibetan food.
The Langtang trek itself will start from Syabrubensi, which you'll reach by road. This first portion is a great opportunity to see some amazing wildlife, like Langur monkeys, as you follow the Langtang Khola.
After walking forested paths to Langtang village, you'll head on to discover some staggering views out to the Langtang Lirung glacier and the ice flutes of Gyanchempo before reaching Kyangju Gompa.
Next, you'll be able to choose from a number of different routes, depending on what exactly you want to see. For the very best views of the local landscape, climb up the 5,033 m Tsergo Ri. Alternatively, take a trip to view the glaciers at the gateway of Tibet.
After retracing your steps close to the start of your trek, you can explore another part of the Langtang Valley, which will give you a chance to cross the river and tackle a two-day trail to reach a spot with amazing views of Ganesh Himal.
Continuing from here, you'll come to yet more incredible attractions, including the sacred Hindu lake of Gosainkund. Along the way, the path follows a ridge that looks out over the Tibetan plateau and the mountains, making for an incredibly scenic trek.
Situated 4,610 m above sea level, the Llaurebena Pass represents the highest point of your trek – unless you chose to climb up to Tsergo Ri. Unsurprisingly, this is where you'll see some of the best views of the route, with Ganesh Himal, the Annapurna range and Manaslu all visible from this excellent vantage point.
The next leg of your journey will take you through oak forests to Tharepati, with great vistas over Langtang. A trek through the Helambu valley will lead to Gul Bhaniyang, a small village, from where you'll begin the final section of your trek.
Along this route, the top thing to keep an eye out for is the tremendous views of the Kathmandu basin, which can be seen as you wend your way through forest paths to Sundarijal.
Once you've transferred back to Kathmandu, enjoy a free day checking out the local sights. While there's certainly plenty to see in the city itself, if you're keen to encounter something new you can arrange a number of different excursions, from flights over Everest to visiting nearby Bhaktapur.