Why the Isle of Wight is perfect for a sailing staycation
Wednesday, 31 October 2012 9:10 AM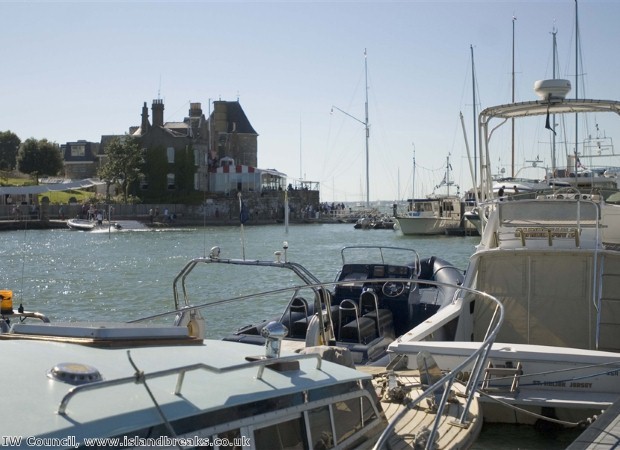 ---
There is no need to look outside the UK when searching for your next sailing getaway, with the Isle of Wight offering everything you could possibly require. Whether you're travelling with children, in a group of friends or as a couple, the isle is a fantastic place to enjoy a flight-free yacht charter.
Indeed, when you simply want to escape the hustle and bustle of daily life and enjoy time away from the office, the thought of having to take a long flight could prove disheartening. On a sailing getaway in the UK, though, there is no need to fly if you don't want to. Most of these types of holiday start and finish in Portsmouth, with the waterfront city accessible by road and train.
To find out more about sailing around the Isle of Wight, read our guide below.
How to get to Portsmouth
You might have the benefit of living close to Portsmouth, but even if you live a little further afield, you will still find a sailing staycation convenient. You could, of course, decide to fly, but if you would like to avoid this altogether, the train is a good option.
If you have little ones in tow and want the journey to be as stress-free as possible, or you're travelling with a group of friends and no one is too keen on driving, consider the train. From Manchester, the train takes around five hours, from London approximately two hours and from Birmingham around three and a half hours.
Driving is also an option to look into, and in some cases you might find this easier than taking the train, or cheaper is you split the petrol costs between several of you. Either way, Portsmouth is a major transport hub.
Why Portsmouth?
Most sailing getaways in the UK will leave from Portsmouth for several reasons. Perhaps the main two are because it is a thriving waterfront city that boasts an array of bustling bars, restaurants and cultural attractions, while it is also located next to the Solent.
This body of water separates the Isle of Wight from mainland UK, so you can see how well placed you are in the city to reach your holiday destination. The sailing conditions here are also fantastic, with wind speeds ranging from 5 to 25 knots and a summer climate of a typical 18 degrees C.
What to see and do on the Isle of Wight
More than 50 per cent of the Isle of Wight is an Area of Outstanding Natural Beauty, so, as you can imagine, you will enjoy fantastic views as your yacht approaches the island. The stunning landscape also gives way to plenty of bike riding and hiking, with 500 miles of its footpaths and bridleways having scooped awards.
Perhaps the most popular place to visit on the Isle of Wight among sailing enthusiasts is Cowes, especially in August, as this is when the world-famous Cowes Week is held. This thriving regatta sees people travel from all over the globe to enjoy a slice of the Solent's amazing sailing, and you can soak up the electric atmosphere on a yacht charter staycation.
As well as sailing, Cowes and its surrounding area have plenty of other attractions to offer. Osborne House is where Queen Victoria and Prince Albert used to holiday, while Northwood House and Park – and its 26 acres of land – is another beautiful mansion that is well worth a visit.
When you're not cycling, hiking and sightseeing, you can also treat yourself in one of the town's independent boutiques, as well as tuck into a sumptuous meal at one of the restaurants that overlook the natural harbour and Medina River.
The Isle of Wight is home to 15 main towns, although there are lots of smaller villages you can also stop off at. If you have time, you might like to head over to the town of Ryde, which is actually not very far by yacht from Portsmouth. Its shallow waters, golden beaches and Esplanade are fantastic for young families, couples and groups of friends alike. Indeed, the Esplanade has an array of facilities, including a swimming pool, boating lake, ice rink and children's amusement park.