Dog-friendly holiday cottages in UK destinations known for the great outdoors
Monday, 13 June 2011 12:00 AM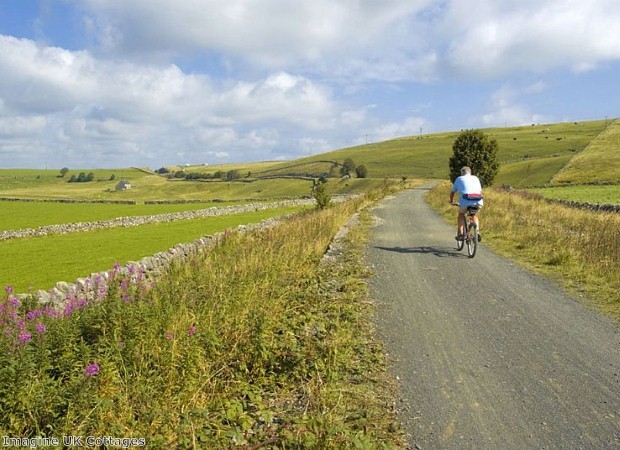 ---
Booking a stay in holiday cottages for rent in the UK is a great way to enjoy the scenic countryside a little closer to home. Britain plays host to some fantastically beautiful green spaces coupled with charming towns that make for wonderful holiday destinations. However, it's not always possible to find accommodation suitable for all members of your family.
Many of us own dogs and are loathe to leave them behind during our holidays. By choosing to say in pet friendly holiday cottages, however, this doesn't need to be the case.
This type of holiday home welcomes your pooch as another member of the family, meaning you need not part with your companion to enjoy a relaxing break in the UK. And with so many destinations across the country to choose from, you need not find this limits your choice of where to visit.
One great place to embark on a pet friendly holiday is the stunning Yorkshire Dales. This 680-acre Area of Outstanding Natural Beauty is renowned for its incredible scenery, from dramatic cliffs and river valleys to wide stretches of open moorland.
Crisscrossed with a diverse range of walks, this could be the ideal destination for both you and your dog. And with excellent pubs and Michelin-starred restaurants aplenty, it's also perfect for gastronomes in search of new delights.
Alternatively, why not spend your break taking in the equally lovely scenery of the Yorkshire coastline? Characterised by its rolling hills and scenic moorland, this region is well-known for its fabulous terrain and splendid walking opportunities – it's also the ideal place to let your pet burn off some energy!
Indeed, there are plenty of fantastic long-distance trails to follow here, while pets and owners who prefer their walks a little shorter will also find themselves well catered for.
Among the sights to see while you're here are a number of fortifications, such as Danby Castle in Whitby, as well as the charming Chainbridge Miniature Railway.
The Scottish Highlands are another wonderful destination for stays in pet friendly cottages, with activities suitable for all kinds of holidaymakers. Offering similarly splendid walking routes, this is also the ideal place to relax with a spot of fishing.
And of course, no trip to the Highlands would be complete without a visit to one of its famous distilleries – and you may even get to try a tipple or two!
No matter what kind of holiday you're after, you're bound to find a dog-friendly cottage that's perfect for a relaxing break with the whole family – your pet included.