Top five tips for travellers to the south of France
Monday, 30 December 2013 1:31 PM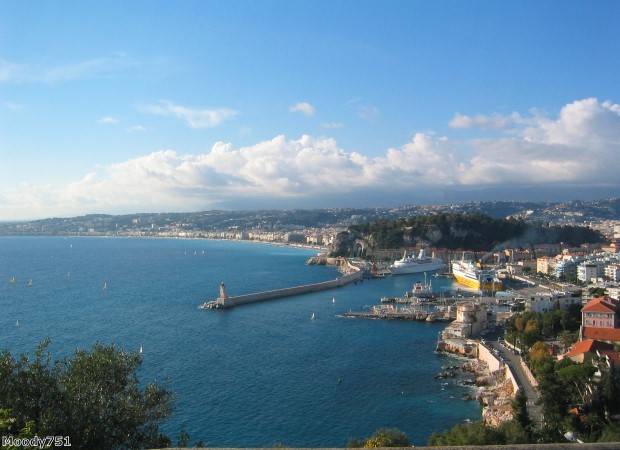 ---
The French Riviera is the kind of holiday destination that really does have something for everyone – which is probably why everyone loves it! From movie stars to your average Joe, it's a place that attracts holidaymakers of all types and interests, so whatever you're looking for in a getaway you're sure to find it here.
However, simply turning up without a clue about what there is to enjoy in the south of France is not the best strategy, and you'd be much better off doing a bit of prep and planning your trip. After all, the region covers a pretty large area – stretching all the way from Montpellier to Monaco – so it definitely pays to identify the places you want to visit before arriving. Hopefully by the time you've read this post you'll have more of an idea of what the south of France has to offer.
Hire a car
As previously mentioned, the French Riviera is not small, and there is a wealth of different landscapes, attractions and towns to explore. The best way to do so is to get yourself some wheels, as this will give you the freedom to move around at will. Some of the more remote areas – such as the foothills of the Alps that can be reached in around half an hour from Nice – can only be reached by those who have access to a vehicle, so hiring a car at Nice airport from companies like Auto Europe is a good way to start your holiday.
Once you've got your transport sorted you'll be able to hop from town to town, enjoying amazing scenery as you cruise along coastal roads and through stunning countryside that's brimming with vineyards and lavender fields.
Learn a bit about the region's history
To help you decide which places you want to visit it's a mighty fine idea to do a little homework and brush up on the history of the area. For example, discovering that Grace Kelly and Prince Rainier of Monaco were married in the Monte Carlo Cathedral on April 19th 1956 might inspire you to take a trip to the city, while anyone with an interest in archaeology will surely want to visit the stunning Vallees des Merveilles in the foothills of the Alps. That's because the area holds the largest quantity of Bronze Age petroglyphs in Europe, offering an amazing insight into early human life as well as jaw-dropping views across the mountain range.
Pack your swimwear
The Mediterranean is known for its amazing beaches, and the French Riviera is blessed with hundreds of pristine coastal stretches. Pampelonne Beach is one of the longest and most unspoilt, and can be found just outside St Tropez in the Var department. It also merges with Tahiti Beach – one of the classiest sandy stretches in the area, which was immortalised by Brigitte Bardot in the 1956 film And God Created Women.
Taste the wine
France has long been synonymous with wine, and the south is dotted with picturesque vineyards producing a huge variety of grapes. Many of the best can be found in the countryside around the medieval town of Ramatuelle, which sits in the Var department. "Spending an afternoon at estates such as Les Celliers des Vignerons de Ramatuelle or Le Chateau de Pampelonne is a great way to relax and unwind while enjoying some high-class French wine – it is every holidaymakers dream!" adds Tom Ryan from Bullfrog Wine and Spirits.
Visit some art galleries
The scenery and culture of the south of France has provided the inspiration for many of Europe's greatest painters down the years, so it's no surprise that the region is home to a number of world-renowned galleries. Among these is the Musee Matisse in Nice and the Picasso Museum in Antibes, both of which contain amazing collections of works by the artists after which they are named.