Top 3 destinations for a late ski break
Friday, 27 April 2012 10:58 AM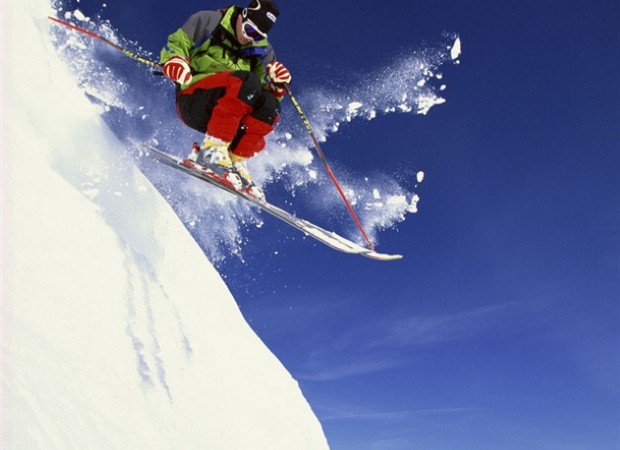 ---
If you're not quite ready to hang up your ski jacket for another season don't worry, as there are still numerous locations you can jet off to for a late skiing holiday. While many of the resorts close in April, there are some that remain open into May and June.
Here are our top suggestions for last-minute ski trips if you want to enjoy a few more runs down the slopes before the season draws to a close.
Blackcomb, Canada
Open until May 28th 2012
Blackcomb Mountain has 3,414 acres of skiable terrain, with more than 100 trails for you to zip down on your board or skis. For dedicated winter sports enthusiasts, this is an excellent place to visit if you want to make the most of the end of the season. In addition to its various runs, it also boasts three parks, one super-pipe and one snow-cross track, so there should be something to keep you occupied whether you're at home on a board or skis.
If you want to practise your aerial tricks, spend some time at the Nintendo Terrain Park, where you'll have jumps, rails, table tops and other features at your disposal. For expert skiers and riders, the Highest Level Park is the place to go, as it boasts a 485 ft vertical drop, as well as large and technical rails and jumps.
Riksgransen, Sweden
Open until May 27th 2012
Riksgransen is the most northerly ski resort in the world and, even though the season officially ends on May 27th, you could dust off your men's ski pants and head back for some amazing midsummer skiing between June 21st and 24th. The pistes are reopened at this time of the year to allow skiers and boarders to enjoy the 24-hours of daylight on the mountain.
There are 60 peaks that stand over 1,200 m high, so you'll find somewhere you can ski or board in peace. The wilderness area is ideal if you enjoy off-piste sessions, with guides available if you're not quite ready to explore alone, and heli-skiing is also available for those with a truly adventurous spirit. If you don't want to spend all your time out on the slopes, you can make use of the alpine spa located in the resort, where you can indulge in a massage, skincare treatment or even join a yoga class.
Stubaier Gletscher, Austria
Open until June 17th 2012
The Tyrol region of Austria has several ski resorts that are open well into May and even the start of June, but Stubaier Gletscher is one of the few that allows skiers to take to the slopes so late in the season. The glacier region is a haven for all winter sports enthusiasts – not just skiers and snowboarders. Ice climbing, winter hiking and even zipping down a 200 m long flying fox are among the other activities you can have a go at.
In addition to downhill runs and slalom courses, there are cross-country skiing routes and a snowpark – Moreboards Stubai Zoo – where you'll be able to tackle jumps, rails and other obstacles on your board. It is worth noting, however, that the snowpark closes on May 28th, a few weeks before the ski season concludes on Stubaier Glacier as a whole.