A guide to the seaside town of Blackpool
Friday, 14 October 2011 3:58 PM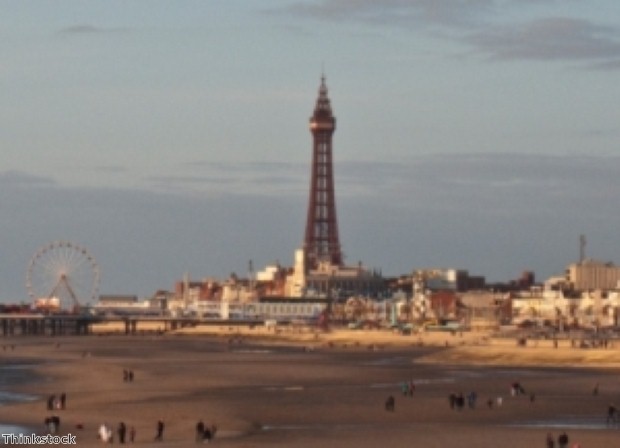 ---
Blackpool is one of the UK's most popular tourist destinations, making it the perfect place to visit for those staying in holiday cottages in Lancashire.
Renowned for its Pleasure Beach, the seaside resort has a number of fascinating things to see and do that keep holidaymakers coming back year after year.
The Pleasure Beach, a theme park with more than 125 rides, is the country's most frequented attraction, with upwards of five million people visiting each year.
If you have booked holiday cottage deals in the area, the amusement park will no doubt be prominent on your itinerary, particularly a stop at the Pepsi Max Big One.
The rollercoaster is the tallest in the UK, standing 213 ft high, making it a must for anyone hoping to enjoy some thrills while holidaying in Blackpool.
Other popular rides include Valhalla – the largest indoor dark ride in the world – and Irn Bru Revolution, Europe's first fully inverting rollercoaster.
Another top attraction in the town is Blackpool Tower, a 518 ft structure that was influenced by the famous Eiffel Tower in Paris.
Built more than 100 years ago, the impressive feature has a number of activities and sightseeing opportunities to take advantage of inside, including an aquarium, a large ballroom and a circus.
If Blackpool Tower's aquarium doesn't satisfy your need to learn more about marine animals, the Sea Life Centre is one option that will keep both children and adults occupied.
The attraction has a range of displays aiming to authentically recreate the natural surroundings of many ocean ecosystems, such as rock pools, sandy shallows and beds of eel grass.
Visitors can marvel at the institution's seahorse breeding programme, as well as discover wacky sea life facts, including that octopuses have three hearts and can change colour instantly.
Tourists visiting Blackpool from September to November get a chance to see one of the town's most prominent draws – the Illuminations.
This 10 km long lightshow is an amazing spectacle, with lasers, neon, light bulbs, floodlighting and searchlights coming together to produce stunning three-dimensional scenes that will take your breath away.
Blackpool also hosts an international fireworks competition in September, with spectators converging on Blackpool Beach to witness huge pyrotechnic displays from several countries.