Friday, 23 July 2010 12:00 AM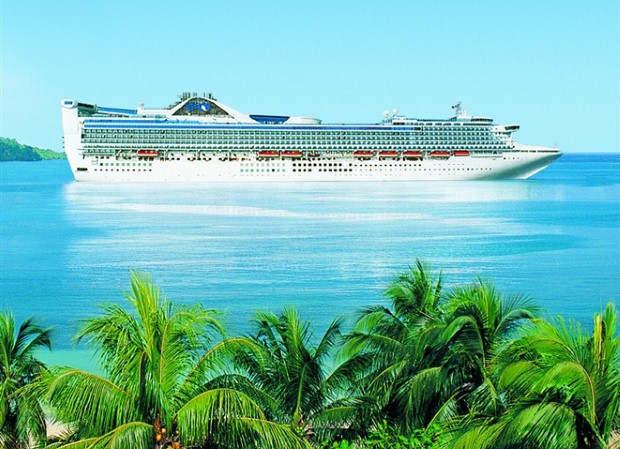 ---
Cruise holidays continue to grow in popularity on an annual basis, with more and more people choosing sea travel as their main holiday of the year. There are a number of reasons why a cruise is a fantastic choice, and as awareness grows of the benefits of cruising, it's no surprise that an increasing number of Britons are becoming addicted.
As holiday options go, nothing beats a cruise for incredible value for money – visiting multiple destinations on a floating hotel where so much is included from dining to entertainment, there are outstanding bargains to be found and a relatively contained cost.
The convenience of a cruise holiday is also a top selling point, especially as the number of sailings departing from the UK grows, with an increasing number of cruise ships visiting more and more destinations become available, your holiday starts from the moment you leave your house, rather than having to content with flights and transfers before you even begin.
Cruise holidays offer unrivalled variety with thousands of itineraries, to hundreds of ports across all the continents of the world. With a variety of cruise lines, types of ship and endless activities available both onboard and ashore, there will be the perfect holiday for everyone.
Long gone are the days of traditional, formal and stuffy cruises. Although some cruise lines still offer more traditional options, the choice of holiday type is limitless and modern cruising can be as casual or as luxurious as you would like, with as much action-packed adventure or relaxing time as you would like. Cruise ships offer an unbelievable level of comfort, with more ocean view and balcony staterooms, more luxurious bedding, and expanded spa and sports facilities being just a few of the many ways today's fleets will pamper you in style.
A cruise is the ideal choice if you're looking for adventure. Whether you're looking for ice climbing in Alaska, surfing in Hawaii, exploring unique wildlife in the Galapagos, or simply finding the very best Caribbean beach, a cruise can more than satisfy every travellers requirements.
Cruising offers unique opportunities to meet other people and the chance to share new experiences that you won't find with land based holidays. With plenty of fun group activities, there are always plenty of chances to create unforgettable memories and make friendships that last a lifetime.
There are no other holiday options where you can wake up in a different country and a new port of call every morning, whilst only unpacking once. See a cruise as a floating hotel that will take you to a wide range of unique shore side experiences such as jungle safaris, historic city tours, and dolphin encounters. During a cruise you can also take part in one of the many onboard enrichment programmes and become an expert in a new field such as poetry and prose, fine wine, regional cooking, antiques, wildlife, or music.
Included in a cruise package are stateroom or suite accommodations, fine dining, supervised kids' programmes, West-style shows, entry to nightclubs, piano bars, activities like yoga & basketball, gym facilities, pools & hot tubs and non-commissionable fares & taxes. Add staff who are second to none and it's unsurprising that more and more people are choosing to cruise.