Bosnia & Hercegovina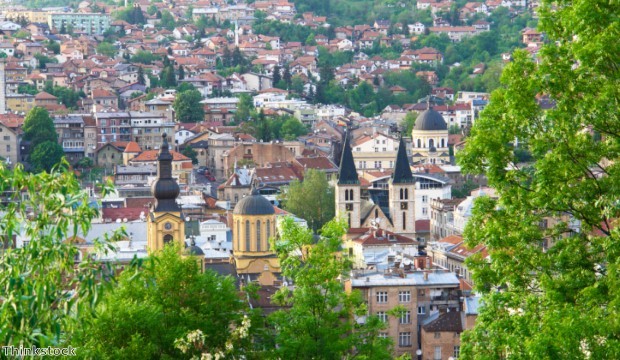 ---
The tiny Balkan Peninsular nation of Bosnia and Hercegovina is almost landlocked, apart from 16 miles of Adriatic coastline. Bordered by Croatia, Serbia and Montenegro, in modern times, the country still shows imprints of years of external influence. Five hundred years of Turkish then Austria-Hungarian rule are still visible in the culture and architecture of the county.
Generally mountainous and with a continental climate, marked by hot summers and cold, snowy winters, adventure sports are already booming. Things to do in Bosnia include rafting and kayaking on the rivers and skiing, climbing and hiking are popular in the mountains. The southern coast has a Mediterranean climate and so the country also offers beach holiday opportunities.
The country is home to three ethnic groups: Bosniaks, Bosnian Serbs and Bosnian Croats, a clear indication of the inherent cultural differences within Bosnia. But the country is now at peace and staking its claim as the adventure capital of Europe.
Bosnia and Hercegovina Essential Information:
Capital: Sarajevo
Places of interest: The bridge at Mostar
International dialling code: + 387
Language: Bosnian, Croatian and Serbian. To learn the basics of Bosnian visit www.bbc.co.uk/languages
Slovenia currency: Bosnia and Hercegovina uses the convertible mark (KM); £1 = 2.84KM. For up-to-date exchange rates see: www.xe.com/ucc

More articles about Bosnia & Hercegovina