A guide to a mini-circuit in the Annapurna region
Wednesday, 6 March 2013 1:27 PM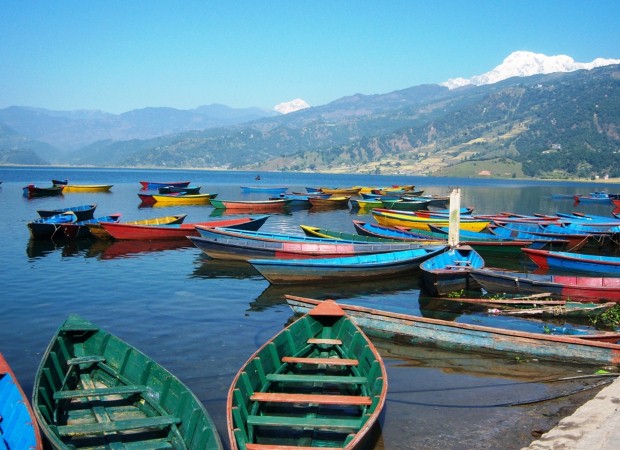 ---
There are many amazing walking trails in Nepal and, while you might be keen to take on one of the great treks like the full Annapurna Circuit or the Everest Base Camp hike, it's not always possible to get enough time off work to do one of these options.
However, that doesn't mean you can't still explore one of these beautiful regions on a shorter break. For example, some operators run a mini-circuit in the Annapurna region that lasts for 13 days. This makes it much more manageable and still means you can enjoy the challenge of trekking in the Annapurnas while seeing some of its most memorable sights.
Here's an outline of an itinerary to give you an indication of what you can expect if you choose a hiking break like this in Nepal.
Pokhara – a beautiful lakeside city
You'll begin and end your trek in Pokhara, a charming city in the foothills of the Himalayas. One of its standout features is Phewa lake, where you can hire a rowing boat and paddle out to the Barahi Temple, which sits on an island in the middle of the lake.
It's one of the most important monuments in Pokhara and certainly looks beautiful with its two-storey pagoda reflected in the surface of the water. There are also many shops and street vendors selling all manner of handicrafts, including jewellery, clothes and other textiles.
Modi Khola Valley and Ghandruk
The initial part of your trek will lead you into the Modi Khola Valley, through which the river of the same name flows. This stretch of the trail is characterised by vast rhododendron forests and swathes of land that have been cleared and turned into terraces for farming.
Walking here will give you a chance to watch local people going about their daily business, using agricultural methods that have changed little over the centuries. You'll stop in Ghandruk, one of the most important villages in the valley, during your trip. It also boasts stunning views of Machhapuchhare – or the Fishtail Mountain. This is among the most spectacular peaks in this section of the Himalayas.
Climb to Ghorepani and Poon Hill
Although the views you'll have seen of imposing mountains like Annapurna South and Machhauchhare on the trek so far are amazing, nothing will quite prepare you for the spectacle that awaits at the top of Poon Hill. It's a reasonably steady ascent to reach Ghorepani – where you'll spend the night before getting up early to tackle Poon Hill.
This viewpoint stands at 3,210 m high and provides you with outstanding views of some of the Annapurna region's most impressive mountains. The final part of the climb is tough – it's steep and you'll be doing it in the dark so you can be at the summit in time for sunrise. Despite the challenge, it's more than worth the effort when you reach the top.
The rising sun tinges the snow-capped peaks a pink-orange colour, which looks breathtaking. You'll have a really clear view of Annapurna South from here, as well as being able to see along part of the range.
After your Poon Hill ascent, you'll have roughly two more days of walking – much of which is downhill – to take you back to Pokhara, where you can have a well-earned rest. You should also have time to do some sightseeing in the capital Kathmandu either before or after your trek.