A villa holiday is a great option when you want a holiday that feels like you simply stepped into a more luxurious version of your own home. It's all about finding a place with all you need to enjoy the perfect holiday, whether close-by or a little further away. Villa holidays give you the freedom to do what you want when you want it – what the most relaxing holidays are made of.
When planning a villa holiday, decide first on what you want, whether a property with a pool, a stunning sea view or lots of sightseeing. When you know what you want, you can go ahead to choose the best fit from our top 5 villa holiday destinations.
Relax in Spain
Holidaymakers generally choose Spain as it offers one of the most relaxing trips. Whether you are looking for a contemporary villa overlooking the Mediterranean, a golden-stone farmhouse hidden away in the countryside, or a fisherman's cottage nestled by the Atlantic, you can find it in Spain.
Our top pick is Mallorca for its irresistible mix of natural beauty and modern variety. This sun-soaked haven offers something to suit every taste. With stunning sandy bays, traditional tapas, inviting mountain villages and beautiful olive groves, your villa holiday is sure to be a hit.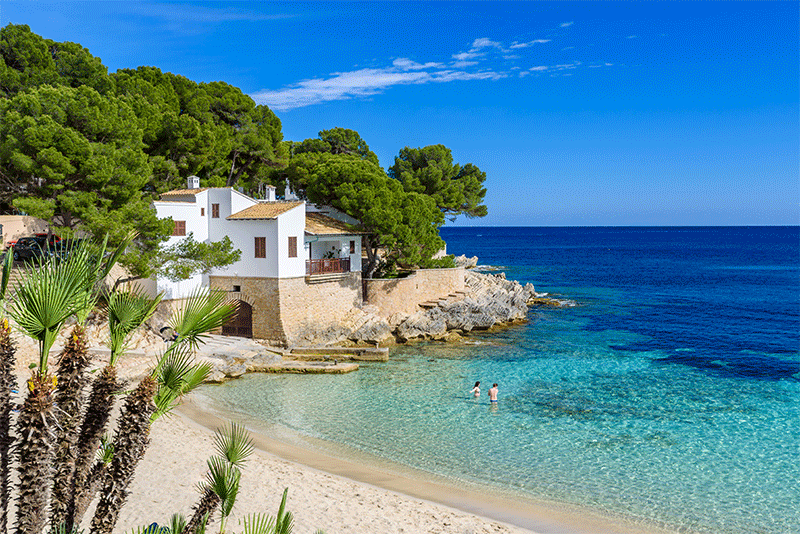 Getaway to Greece
As one of the most visited countries in the world, Greece welcomes up to 20 million visitors every year. There are a number of exclusive resorts located on its mainland and on dozens of islands hidden away on the Aegean Sea.
One of such islands is Corfu, where we present you with the most stunning villa holiday destination you can find. Dotted with charming villages, panoramic mountains and miles of gorgeous beaches, you are sure to feel at home. Other Greek islands you can choose from include Crete, Mykonos or the very popular Santorini.
Feel the love in France
While it's true that the French know how to love, when it comes to a relaxing and memorable villa holiday, they are not too shabby either. Our favourite villa holiday destinations in France include Dordogne and the South of France. A villa in the Dordogne is a wonderful place for a family holiday. You'll enjoy many happy days by the river picnicking and watching your children paddle and enjoy all that nature has to offer.
Enjoy an indulgent and restful villa holiday in the South of France where the weather is warm and the environment is welcoming. There are endless attractions to discover from sprawling vineyards to quaint villages, glamorous coastal resorts and long golden beaches.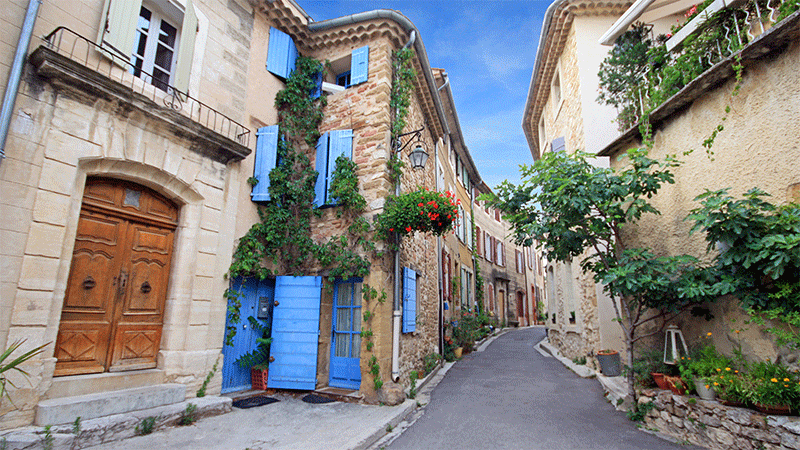 Indulge in Italy
As an amazing cosmopolitan destination offering everything from fabulous cuisine to interesting history and impressive art. If you are looking to relax and unwind while surrounded by beautiful rustic charm, you will find that many of the Italian villas located along the beautiful Mediterranean cost provide what you need.
Tuscany in particular, is a villa holiday destination to be remembered, offering the classic Italy experience with a blend of delicious food and great wine. A villa holiday in Italy will give you a memorable experience of pure relaxation and rural charm that you will remember for years to come.
Chill in Croatia
Croatia offers the chance to enjoy many peaceful and blissful days in your own private accommodation, take long leisurely strolls along beautiful beaches and take in the sights and sounds of charming towns and interesting culture.
Choose villa holidays in Istria or villa holidays in Dalmatia when you need to get away for a quiet holiday. You will have the perfect place to come back to after exploring the daily sights and sounds of Croatia.
If you're looking for a great destination for a wonderful villa holiday, check out the ones highlighted above. Whether you want a villa holiday filled with sumptuous food and drink, rich culture, beautiful beaches or interesting holidays, you'll certainly find the perfect one among our top 5 destinations.