When you are travelling by air, you will definitely come across a lot of situations in which your flight will get delayed or cancelled. What most people don't know is even in such conditions, the air passengers are liable for compensation.
The European Union (EU) and the US follow different regulations and policies for the air passengers. You should be aware of the different guidelines from different countries.
If you know about the guidelines, you will notice that most of the protections are offered to EU passengers. Everyone should be aware of the air passenger rights to know about the compensation, which they are entitled to.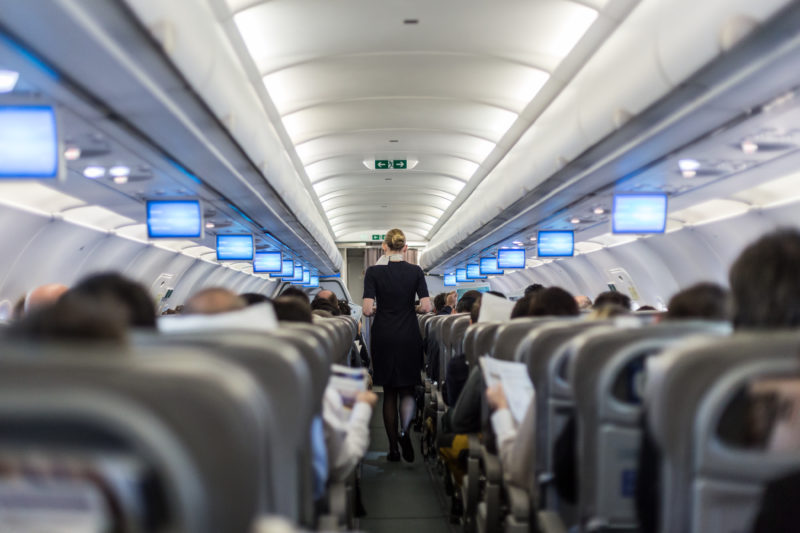 Entitlement in case of flight delays and cancellations
If you ever faced flight delays or cancellations then you should know your air passenger rights.
It is necessary to read all the information to understand what you will be entitled to. Based on your situation, you can ask for the rightful compensation.
Flight delays and cancellations are very pathetic issues when you are in urgency. Such incidents can make you crazy.
According to EU Regulation 261/2004, air passengers can ask for compensation if they face long delays of more than 3 hours. Passengers are entitled to compensation of up to €600 in such cases. The amount of compensation depends upon the route distance and length of delay.
When your flight gets cancelled the airline company should offer you a seat in the available alternative flight. The customers may claim flight cancellation compensation if the airline does not inform them about cancellation 14 days prior to departure and if it was delayed for more than 2 hours with the rescheduled flight. You can make a claim between €125 and €600 based on delay in departure and arrival time and route distance.
If you want to know the amount of compensation that you can claim from the airline company, you can use free flight delay compensation calculator, you will have to just enter your flight details such as flight number, date and reason behind delay or cancellation. It shouldn't take more than 2 minutes of your precious time.
Things to do in case of flight delays or cancellations
Check if your credit card offers any deal
The credit card issuer has some of the built-in-travel benefits for the frequent flyers. Once you come across flight cancellation, you should claim for it from the credit card company.
If the flight is delayed or cancelled, you should also know the reason behind it. You should surely receive compensation for it. The credit card offers the travel insurance, so you need to check for it.
Do a query regarding food and hotel credits
If you are delayed for a long time such as 3 hours or more, you will need to ask them for the food and drinks vouchers. The airline should offer these to the stranded passengers. However, there may be lesser chances of these vouchers if the flight delay is due to a valid reason such as extremely bad weather.
Use Social Media
Social media is a powerful platform to bring important matters to the notice of the people. You can use this platform to draw the attention of the customer service regarding the inconvenience caused to you. You should be careful with your exercise tools while using social media. Be careful while venting out your frustrations. You should not use a ride or abusive tone.
Ask for Compensation
When you face inconvenience such as flight delays, cancellations, denied boarding or missed flight connection, you can ask for compensation from airlines.
You can file a claim via writing a letter to the airline. You may use free template letters which are available online for claiming compensation. If the airline does not respond you within 3 weeks you might have to seek legal help.
You can take help from online air passenger portals such as Claim Flights, Air Help, or Fairplane. They are the leading claim companies.
Claim Flights has a fair price when compared with AirHelp and Fairplane. The other useful passenger rights portals are Flight Right, Refund Me, or Claim 4 Flights.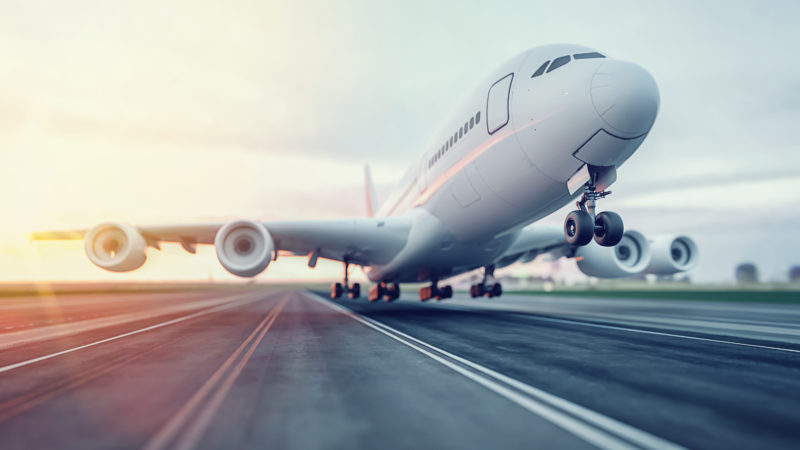 Delayed Flight
In case of delayed flights, the air travellers aren't given the option of compensation if the delay is less than 3 hours. The amount of compensation always depends on route distance and length of delay, which should be more than 3 hours. However, there may be certain extraordinary circumstances for which you could not receive any compensation.
The terms and conditions for domestic and international flights arriving and departing are different.
EC 261/2004 – EU air passenger rights will come into action when,
You are travelling within EU with any airline

Your departure was from EU airport with any airline

Your arrival was to EU airport with an EU regulated airline
However, the claims may not hold to be valid under the following circumstances:
You are arriving in EU by any non-EU airline.

You are travelling to non-EU to a non-EU destination with an EU airline.
Cancelled Flight
If your flight got cancelled and you weren't informed about it 14 days before, you are entitled to compensation. However, even if you were informed about the cancellation, you will be entitled to a certain amount of compensation.
Denied Boarding
When you arrive for your flight in time with the right documents, you are to be offered your seat. However, if you are involuntarily made to give up your seat then your rights include:
Full refund or receive compensation

Rebooking
In case of a denied boarding, you will be subjected to receive compensation depending on the distance, as follow:
If the distance is less than 1500km, you are entitled to compensation of EUR 250.

If the distance is more than 1500km and less than 3500km, you are entitled to compensation of EUR 400.

If the distance is more than 3500km, the compensation amount will be EUR 600.
Missed Connecting Flight
There may be cases where you have a connecting flight. If you miss your connecting flight due to a current flight delay, you may be entitled to the compensation. If you landed to your final destination with 3 or more hours of delay, you should receive the compensation provided it should be airlines fault.
If you missed your flight due to airlines fault you have the any of the following options:
Reimbursement of the ticket and return to the departure point

Alternative flight or travel mode for your registered destination

Offering another date for your journey
The airline is also responsible for providing you with refreshments, foods, etc. under the right to care act.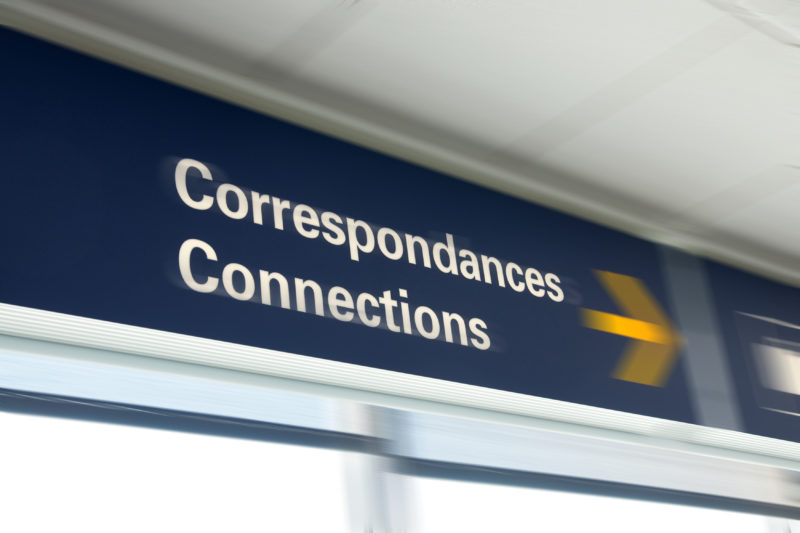 Downgrade
Sometimes it may happen that you aren't placed in the flight class that was mentioned in your ticket. The downgrade of flight class also calls for compensation. In such instances, you may receive up to 75% of your ticket cost.
US Department of Transportation
Undoubtedly, EU is very much effective and secure when it is about safeguarding the rights of their passengers. Although US Department of transportation does not offer such protection to its customers, it does solve the problem and protect the rights of the passengers. The DOT offers compensation in the following cases
Tarmac delay for more than three hours

Involuntarily bumped from the flight because of overbooking

Lost, delayed and damaged luggage
When people come across delayed and cancelled flights they usually get panic. The situation turns out to be more traumatic if they haven't been informed of it earlier. The only thing you can do is apply for compensation.
The rights of air passengers offered over EU is far better when compared with as in the US.
US Domestic and International Flights
If you are entitled to compensation, the first thing to do is reach out to the airline agents. If you reach out to the responsible people, they will let you know the procedure and offer you what you are entitled to.
You can also choose to reach out to the airline company via social media. The airline companies are very popular among the people for reacting and trying to solve any inconvenience caused to the customer. If you want to find out the most responsive destination, it is better to reach out to them through Twitter.
There may be chances when you cannot get your problem solved on social media or at the airport help desk or with airlines customer care service. In such a case, you should seek legal help. You may not get faster results, but at least you can try since it is your only hope.