If you're an avid skier but you're getting a little bored of the same old resorts that you keep heading to season after season, you should consider some of the more overlooked options. There are so many of them out there, and they deserve your attention and consideration.
Below, we're going to consider just 5 of the many great ski destinations the US has to offer right now. Learn all about them, and then think about whether you might want to visit any of them yourself in the near future. It could be just what you need.
Grand Targhee Resort, Wyoming
If you're looking for the kind of ski resort that is not too high-end or polished, you should definitely consider Grand Targhee Resort in Wyoming. It hasn't got any of the frills that you might associated with other ski resorts, but that's definitely not a reason to ignore it. It has a lot going for it and a lot to offer regular skiers.
The powder is phenomenal. And in truth, this is what draws most people to this resort. It's not somewhere that is going to let you down in terms of what's on the ground. It has a vertical drop of 2200+ feet, so you should more than get your money's worth after you've tried it out. It's most definitely an underrated destination for skiing.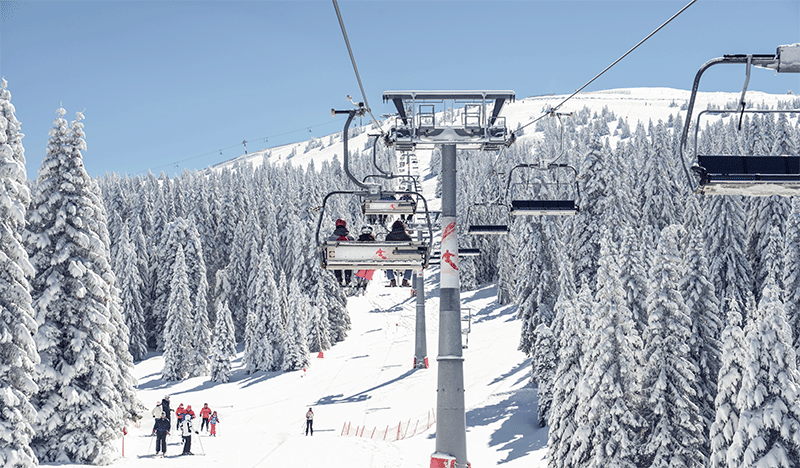 Taos Ski Valley, New Mexico
Taos Ski Valley feels like one of the most European skiing experience in all of America. This is mainly down to the chalets that are found on the valley. They're ideal places to stay, and you could be fooled into thinking you're in Switzerland rather than New Mexico. The skiing itself is a lot of fun too, though.
There are steep trails you can test yourself. But there are also trails and slopes that are suitable for people who are new to skiing. In other words, there is something for everyone here. And if you have the time, you can head into the town of Taos. It's a quaint little town with a lot of interesting and unique things to do.
Mammoth Mountain, California
Anyone in California looking for a top skiing experience should head to Mammoth Mountain. It's found in the middle of the Sierra Nevada range of mountains. There is not much going on around it, so you can focus 100% on the skiing without anything else to distract you. It's actually one of the most fun skiing destinations in California.
There are bars that can be used for your post-ski drink and discussion with friends. And there are restaurants too. But aside from that, the resort is pretty remote, and that's something that can actually be very nice if you're used to skiing in more busy environments. It's something that you should see and experience for yourself.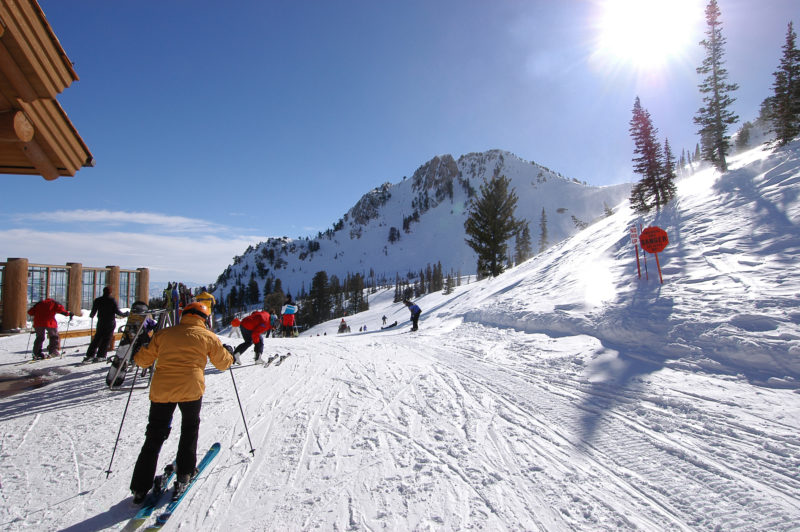 Mad River Glen, Vermont
If you're looking for something that is going to put you and your skiing skills to the test a little, you should consider Mad River Glen in Vermont. It's not necessarily for the faint of heart. The terrain is tricky, and it has a vertical drop of around 2000 feet. The trails have to be skied as they lie because the owners don't blow the snow.
This natural and more rugged skiing experience is what more and more people are looking for these days. If this is something that really appeals to you, you should definitely get to Vermont as soon as you can and give Mad  River Glen a try. There are not many destinations like it in that part of the US.
Schweitzer Mountain Resort, Idaho
Northern Idaho is simply beautiful, and if you've never skied in this part of the country, you are definitely missing out on something special. If you do decide to head that way, and you're wondering where the best place to ski is, you should definitely consider Schweitzer Mountain Resort. Aside from the perfect setting, it has a lot going for it.
It has a whole 92 trails, which is pretty impressive. You can spend a long time skiing in this mountain resort, and you'll never get bored of it. There is just so much variety. You can even try some cat skiing or ride a snowmobile if you want to. There is no need to limit yourself when you visit Schweitzer Mountain Resort.
Each of these fantastic ski destinations in the US has something unique to offer us. So, next time you're wondering where to head next for a skiing break, be sure to consider these options.