You wouldn't travel without a passport or airplane ticket, but many of us happily jet off on a holiday without any travel insurance. Buying the right travel insurance policy for yourself and dependent loved ones can be the best travel decision you will ever make.
Before a trip, make sure to ask yourself, "What if I fall sick or lose my luggage?" "Suppose I crash the car I hire, can I pay for my medical treatment or the cost of excess on the vehicle?" While we don't expect any misfortune to occur, it is best to be prepared either way. Buying travel insurance, for a cheap cost, can cover a huge financial expense. It is not worth taking the risk.
For those who do not fully understand how travel insurance works, or the different types of policies, this article offers a comprehensive guide for you. For more advice you can also check out State Insurance NZ
The Basics; what is Travel Insurance?
If you already have a medical insurance policy, that is a good thing. But it does not cover your medical expenses abroad because the conditions change. A separate travel insurance plan can be purchased from a provider who is licenced to cover your emergency expenses in a foreign country.
Generally, the cost of an insurance plan is a lot less than the actual expense, should you need to use it. While travel insurance is not compulsory, it certainly is necessary.
In 2013, Zowie Lyons and her partner, Sam Hilton, were stranded when they travelled to Spain without any medical insurance. When pregnant Zowie had their child 13 weeks early, and it turned out that the baby was very sick, they were forced to look for alternative means to raise money.
Their story is one of the several cases of people who get financially stuck abroad. Sometimes, what starts off as an exciting adventure, can end up as a nightmare. So, do you need a travel insurance? Yes you do, if you want to avoid any unnecessary problems.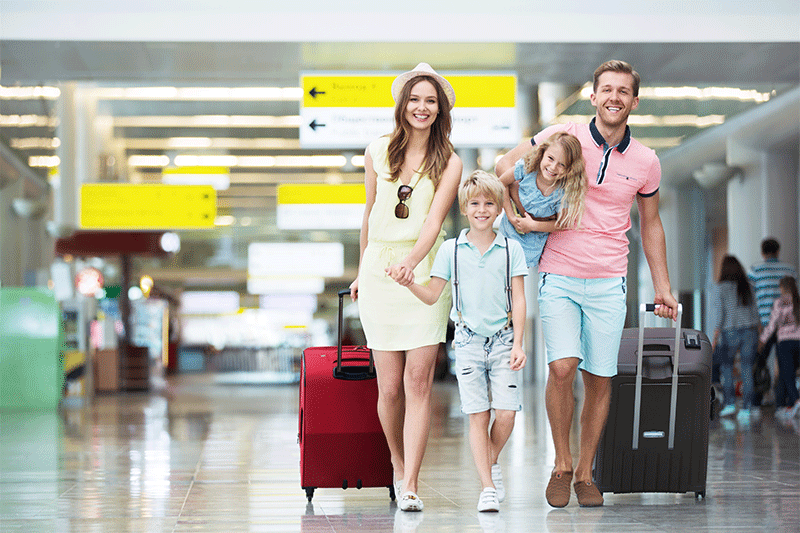 What Does an Insurance Policy Cover?
A travel insurance policy covers you in different ways, such as compensating you when your flight is cancelled or delayed or when your luggage gets lost. Imagine losing your new DSLR camera or laptop when you are on holiday. Suppose you end up being treated in a hospital or need an emergency evacuation back to the UK for a proper treatment? A travel insurance plan protects you from these difficult situations.
Insurance policy cover varies from one insurer to the next. It is possible that a provider may specialise in a specific kind of exposure. A comprehensive insurance plan is robust and will often cover; medical treatment, theft, emergency repatriation, loss of baggage, cancellation and curtailment, and public liability.
Many insurance providers will also let you 'bolt on' additional cover, if it is not in their standard product. So, it is worth considering if you need extra cover in a specific area. It is also important to know how to make an insurance claim when necessary.
What are the Different Types of Cover Available?
There are various insurance cover's designed for different type of trips. The type you buy will depend on the circumstances of your trip; like how long you plan to stay, whom you will be travelling with, your age, and the activities you will partake in on your trip abroad. For example, the cover for someone going scuba diving will be different from someone who is going on a business trip.
The following are different types of travel insurance policies:
Single trip travel insurance
This policy is best designed for infrequent travellers. As the name implies, it only covers a single trip. It can be used to cover a person, couple, or a family by buying the policy ahead of each trip. However, it can be a costly option if you don't travel regularly. Before buying single trip insurance, decide how often you are going to travel in a year.
Annual multi trip travel insurance
This is an upgrade from the single trip travel insurance. If you are a frequent traveller; maybe a business man with regular meetings abroad or a multi-vacationing family, the annual multi trip travel insurance protects you for travelling multiple times.
This is usually a cheaper option than the single trip. The total number of trips covered by the multi-trip insurance varies with each provider, and it often depends on the policy terms and conditions. However, many insurance providers do not have a limit on their annual policy.
The duration of the policy is usually 12 months, but there may be a limit on how long you can stay per trip. The standard duration is 90 days.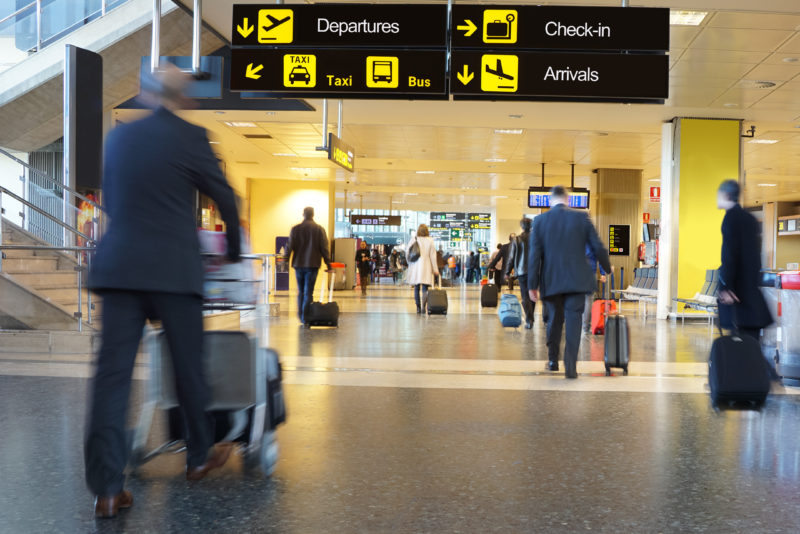 Worldwide travel insurance
If you are a globetrotting entrepreneur or an around-the-world destination traveller, then this is the ideal plan for you. You can get a plan that covers only Europe if you want, and this is usually cheaper than the worldwide travel insurance plan.
However, if your trip involves other countries further afield, like Bali or Buenos Aires, you will need to buy a worldwide cover. What makes the policies different is how expensive it is to get medic aid in these countries. Some countries within the European Union keep the costs low for travellers in need of medical care. But due to Brexit, the policies might change by 2019.
You can also take a worldwide cover for a backpacking trip or gap year if it falls under an annual policy.
Winter Sports travel insurance
If you plan on skiing at the Swiss Alps or snowboarding or sledging in the Chamonix valley, this specialist winter sports cover is ideal for you. Normally, travel insurance may not allow you claim accidents that occur from winter sports. Many insurers exclude this from their plan. This is because the risk of injury is higher and needs a special plan that accommodates it.
Getting a helicopter medivac to lift you out of an icy mountain does not come cheap ($3,300/hour), so you will need to pay a higher premium. Moreover, snow sports equipment is expensive and will require full cover. A winter sports travel insurance plan takes into consideration all these factors and prepares a special plan for travellers.
Backpackers insurance
Students and backpackers on a gap-year trip abroad will usually stay for a long time. In some cases, it lasts between 6 – 18 months. They may also be working as they travel from one country to another to fund their trips. As a result, the typical travel insurance is not enough.
For a backpacker's insurance policy, the service will consider the following:
The individual's age
The duration of the gap year
The specific travel plans
With this information, they will tailor an exclusive package that fits the recipient and their budget. On the plus side, many backpacker insurance covers include special benefits that are not obtainable in a traditional travel insurance plan.
Other policies include family travel insurance, group travel insurance, and over 65s travel insurance.
Specific Insurance Covers
So far, we have discussed blanket (comprehensive) insurance policies. However, it is important to note that you can also get protection for specific incidents. The following are examples of such policies:
Cancellation and curtailment
If you miss your flight, or cancel your holiday because you can no longer afford to fund your vacation, a cancellation and curtailment policy provides compensation for the extra expenses you might incur as a result. The recommended limit is £3,000, or the total cost of the holiday. However, insurers have strict conditions for why you may cancel your holiday.
Delay
If you experience a flight delay longer than 12 hours, you are automatically entitled to some form of compensation. In the meantime, ensure you keep evidence of your expenses such as receipts to make a claim.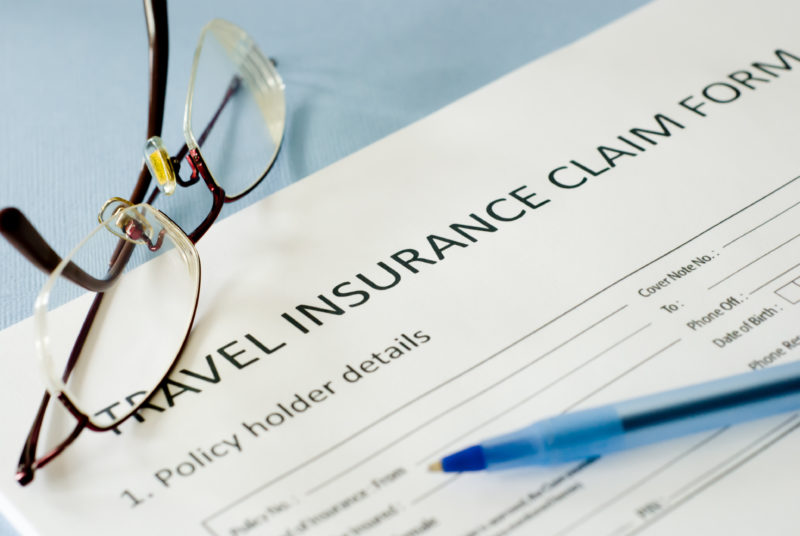 Baggage and belongings
This policy should cover up to £1,500 if you lose your personal possessions or luggage. Many travel insurance providers also place a limit on payouts for valuables such as cameras, tablets, and so on. For example, if your cash is stolen while on a trip, the pay-out is often limited to £250 – £500.
Personal liability
This is an insurance cover for third-party damage or injury. For example, if you injure somebody while skiing, or break their window accidentally, this policy covers the medical or repair expenses incurred. A good personal liability has a £1 million limit.
Emergency assistance
Many insurers provide a 24-hour emergency help-line which can save your life. This can come in handy if you get stuck on a mountain while trekking solo. Especially if you are in a different time zone.
Medical cover
This is probably the most common type of travel insurance cover. Getting sick or suffering an accident can lead to a hospital admittance. In some cases, a medivac helicopter might be necessary. Experts advise a total medical cover worth £2 million to ensure full protection.
It is important to note that while these limits are there, it does not mean you will pay the exact amount for the plan. The beauty of travel insurance is that, premiums are significantly cheaper than the actual cost if anything does occur.
Ensure you carry out a thorough comparison and evaluation before selecting a service provider. If you want to find the best deals on your insurance then it is worth checking out Health Insurance Finder to compare quotes and get the best deal possible.