Tips on organising a trip to the Seychelles on a shoestring
Friday, 27 July 2012 4:08 PM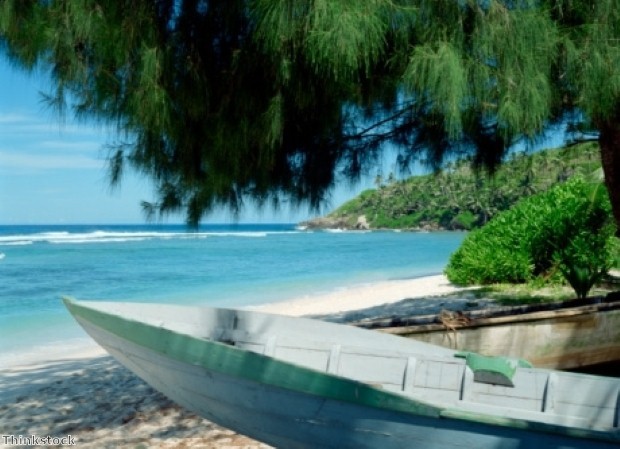 ---
You may have always dreamt of lying on the Seychelles's white-sand beaches, staring out at its turquoise seas, but have been put off by the steep price of luxury holidays. However, the dream could soon become a reality, if you follow these tips on how to organise a trip to the nation without breaking the budget.
Organise in advance
One of the best ways of arranging a cheap holiday to an island in the Seychelles is to be organised. Planning ahead is key to being able to get the best prices, as airlines and tour operators often release some of their best deals well in advance.
If you've got your heart set on heading to the Indian Ocean country, where you'll be able to enjoy days lazing on the palm-fringed shores and going snorkelling among its colourful marine life, it is a good idea to book your flights and accommodation many months in advance. Not only will you get great offers by doing this, but you'll also be able to use this time to save up for the trip.
Do thorough research
Before you sign up to any holiday package or flight, it is well worth hunting around for the best deal. If you simply go with the first quote you've been given, you may find that you could've got much better value elsewhere.
Make sure you give your prospective dates, budget and itinerary plans to as many tour operators as possible, so you are able to obtain a handful of quotes. This will enable you to compare the offers and see which is the most cost-effective. You may even be able to get a better deal from one preferred travel agency by revealing you received a cheaper quote elsewhere.
Look for flights only
If you're not an experienced traveller, you might be keen to arrange a package deal that will include your flights, transfers and accommodation in one booking. However, if you are pretty savvy at arranging your own holidays, use your previous experience to organise many elements of the trip yourself.
You could find, for example, that if you book your flights separately, you are able to get great offers. By buying your tickets directly from the airline you could save yourself a nice sum of money, which you could use later on to get souvenirs from the Seychelles's vibrant markets to bring home and remind yourself of your exciting adventure.
However, before you do this, it is worth thinking about what type of accommodation you would be happy to stay in. If you're looking for a truly luxurious break where you can have everything you want at your fingertips, including complimentary trips, activities, food and drink, you will save a considerable amount of money by going for an all-inclusive trip. Should you, on the other hand, be happy to stay in more rustic lodgings and dine at local – and inexpensive – eateries, you will keep your costs low.
Choose off-the-beaten track locations
Before you begin looking for your holiday, it is definitely worth doing research on where you want to go in the Seychelles. You will find many of the larger resorts are located in Mahe and Praslin, the main and second biggest islands in the archipelago.
If you look for hotels here, you may find that you have to pay a premium to stay in the best areas. Therefore, it is a wise idea to look for accommodation in the lesser-known destinations. You could find some real gems hidden away on another side of the islands for a much lower price, as they are further away from big cities and lots of amenities. However, they will also have fewer tourists, enabling you to have a really peaceful break.
Be wise when picking the destination though. The more isolated it is – such as an almost desolate island – will be far more expensive, as it will come with a huge price tag for exclusivity.