Experience every side of Nepal
Tuesday, 28 January 2014 11:11 PM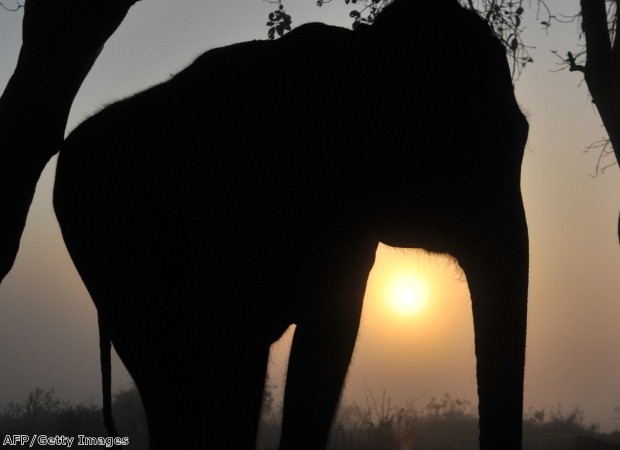 ---
Although Nepal is best known for its outstanding hiking opportunities, there are many facets of the country that you should aim to uncover during a holiday here. As well as the stunning mountain scenery, there is much history and wildlife to see.
One of the best ways to truly appreciate all that Nepal has to offer is to book an organised tour that gives you a few days in Kathmandu to explore some of its incredible cultural and historical sites, as well as at least a week of trekking in the Himalayas.
You can then add on a few days in one of the national parks – like Chitwan – to have a chance to spot some of Nepal's amazing wildlife. Walks Worldwide is just one of the tour operators that runs these kinds of trips and offers such extensions.
Choosing the right tour
All trips to Nepal will begin and end in Kathmandu, and it certainly pays to allow a few days in this vibrant and interesting city to do some sightseeing. There are several important Buddhist and Hindu temples here, as well as palaces and other buildings that are centuries old.
Just outside the bustling hub of modern Kathmandu is Bhaktapur, which was once one of the three city states in the Kathmandu valley. Bhaktapur flourished from the 13th century onwards, and is now the best preserved of the region's medieval cities.
Wandering around its narrow cobbled streets, in between the ornate buildings and temples decorated with intricate wood carvings, will make you feel as though you've stepped back in time.
It's also worth setting aside time to visit the likes of Pashupati and Swayambhunath, which are respectively among the most important Hindu and Buddhist monuments in Kathmandu. Deciding where to go after Kathmandu can be tricky, though, as there are so many options.
For a gentle hiking tour, it's best to follow some of the trails around the beautiful lakeside city of Pokhara. This is the gateway to the Annapurnas and where many Himalayan adventures set out from.
If you're looking for something more strenuous, the Annapurna Circuit is a wonderful challenge to take on, although bear in mind that this route typically takes around three weeks to complete. Other options include the hike to the Annapurna Sanctuary – a truly breathtaking natural amphitheatre surrounded by 7,000 m+ peaks – and a route that follows part of the Annapurna Circuit.
Elsewhere, you can follow the incredible Everest Base Camp trail, which will provide you with amazing views of the world's tallest mountain. Or head off the beaten track to discover the wonderful Gokyo Lakes that are nestled deep in the heart of the Himalayas.
Extensions in Chitwan National Park
Although hiking in the Himalayas will give you some opportunities to spot the local wildlife, you're unlikely to encounter many exciting creatures as you walk, because you'll be following trails that are regularly used by tourists. To really have a chance of seeing Nepal's wildlife in its natural surroundings, you need to go on a safari in Chitwan National Park.
This has been declared a UNESCO World Heritage Site, as it protects one of the last remaining Terai regions – a biodiverse habitat which used to cover the foothills of the Himalayas throughout India and Nepal. Among the creatures that can be spotted in Chitwan are Bengal tigers, single-horned Asiatic rhinos, sloth bears, leopards, gaurs, fishing cats, jackals, mugger crocodiles, Himalayan grey-headed fishing eagles and white-backed vultures, to name just a few.
You can extend your holiday in Nepal with a few days exploring this stunning natural habitat on a safari. Speak to your tour operator to work out the details and see how a trip to Chitwan can be included in your tour of the rest of the country.